Child Marriage Act: President gives nod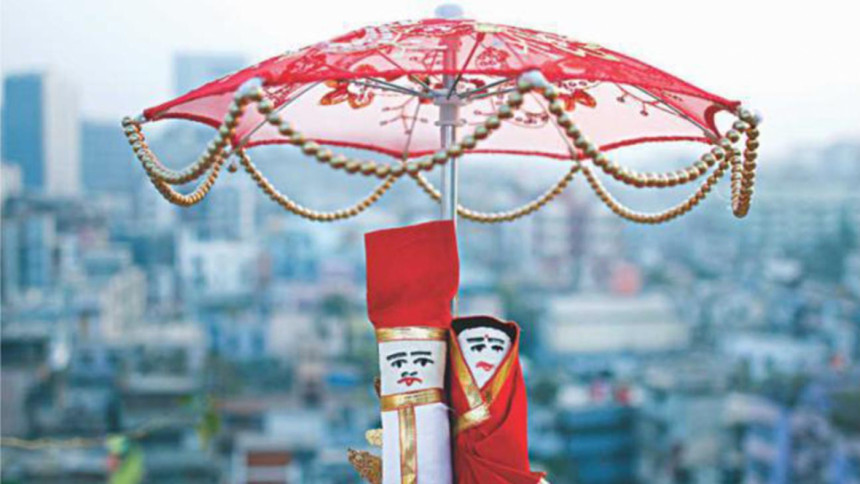 President Abdul Hamid yesterday signed three bills, including Child Marriage Restraint Bill 2017 that has a provision for underage marriages in "special circumstances".
The others are Ansar Battalion [Amendment] Bill 2017 and Bangladesh Unnayan Gobeshona Council Bill 2017, reads a parliament secretariat release.
The bills were passed during the ongoing 14th session of parliament. Bills become acts only after the president has assented to it.
Rights bodies had urged the president not to give his consent to the child marriage restraint bill, passed on February 27 with 18 and 21 as minimum marriageable age for women and men respectively.
Through many pleas, petitions and protests, they stated that it was never a good idea to keep any room for marriages prior to one's adulthood in a country where one of the world's highest percentage of child marriages take place.
The "special circumstances" would permit parents and in the absence of parents, a girl's or boy's guardians, to get a court order and marry their wards even before they reach the minimum marriageable age.
Those working for the cause of preventing child marriages argue that such a leeway in the name of "special circumstances" would jeopardise the whole purpose of the law and people would tend to abuse the provision in getting girls married early.
Three lawmakers from the opposition Jatiya Party sought to bring in some amendments and elicit public opinion before the passage of the bill, but their pleas were turned down in majority voice vote.