Change Maker: The guardian of nature
Faridpur rickshawpuller sets inspiring example by planting at least one tree every day for the last 48 years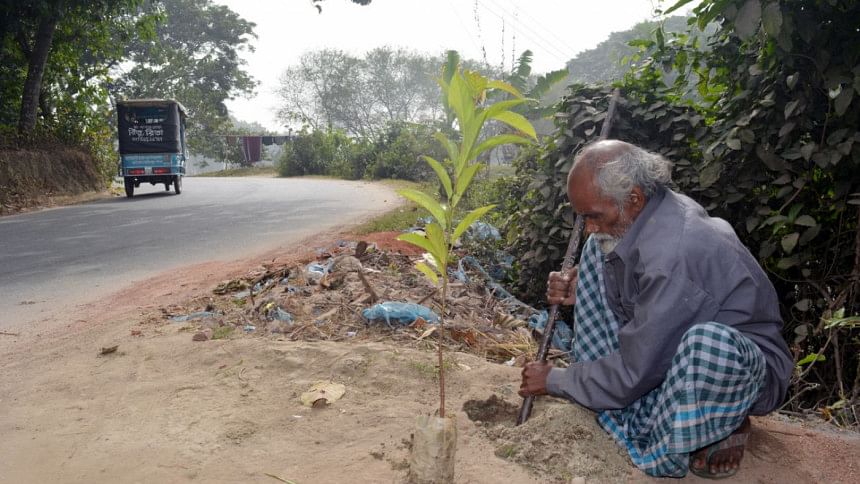 Insomnia is a curse with many potential causes. But if rickshaw puller Abdul Samad Sheikh, 60, from Vagondanga village in Faridpur sadar upazila's Aliabad union suffers from a restless night, the cause is likely obvious: he didn't plant a tree that day. For the last 48 years the man known as 'Tree Samad' has planted at least one tree per day. It's his passion.
"For the whole night I cannot sleep if I have not planted a tree," he says. "I've been doing that since I was twelve years old." A normal year has 365 days. In 48 years, with an extra 12 days added to account for leap years, there will be 17,532 days. At a minimum, that's how many trees Samad has nurtured.
"Mostly I plant them on government land so nobody can cut them down later," Samad says. Indeed the compounds of various mosques and government offices across Faridpur sadar, Charbhadrason and Sadorpur upazilas are particularly blessed with Samad's trees.
"I also water them," he says, "and if I see anyone cutting a tree I protest it and scold them. I love all creatures, animals too, but especially trees."
Samad lives with five family members in two huts belonging to the Faridpur deputy commissioner's office. He has no land of his own. "From rickshaw riding I earn around 100 taka per day," he says. "With that I buy necessities for my family and at least one plant from the Faridpur Horticulture Centre."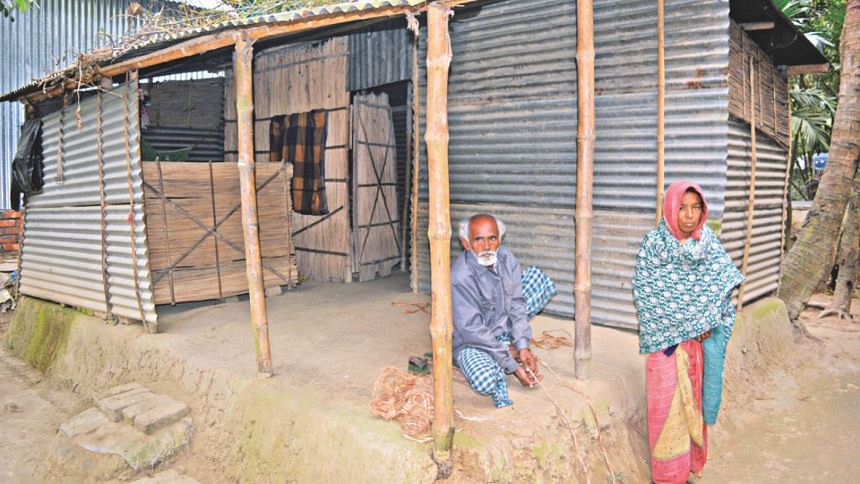 His arboreal passion is so strong that others in the family may suggest the daily tree purchase has at times been prioritised over daily expenses. "His income isn't great," says wife Jorna Begum, 50, "and he has to cover the day-to-day needs for our family. Sometimes I forbid him to plant trees but he doesn't listen. Samad's love for trees is unstoppable."
From son Md Kutub Uddin, 30, the father finds less ambivalent support. "I've never told my father not to plant trees," says the son. "He does a good thing for society."
Neighbour Sofik Mollah, 30, is a witness to Samad's activities. "I've seen that every day he plants trees in different places in our area."
"Samad is a model citizen of our community," says another local, Md Abul Kalam Howlader, 55. "To see his good work truly inspires me."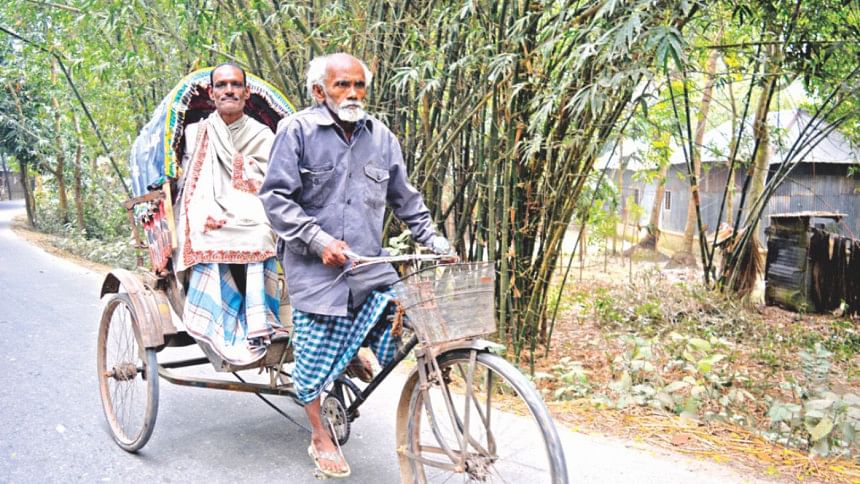 "It's not only the trees," agrees neighbour Md Sakandar Ali, 60. "Samad is a very helpful man. One can ask of him anything and he will do his best to help without reservation. His is that rare type of personality that is so much needed in our society."
"There are so many big trees in our locality that Samad planted long ago," notes Vagondanga Bazar shopkeeper Md Firoj Sheikh, 45. "From my childhood I've seen him planting them."
Naturally, Samad is well-known at the Faridpur Horticulture Centre. "I've worked here for twenty years," says gardener Sohid Khan, "and I've seen that he comes here every day to buy a plant."
"Samad always collects plants from us," agrees the centre's director Kartik Chandro Chakrobartty. "I tell all my employees to help him select a plant when he comes."
"I like to plant fruit trees the most," says Samad. "Of them, jackfruit is my favourite. I plant trees because God told me to do that."