Billionaire by mistake
Wrong entry by bank makes auto-rickshaw driver rich for a few hours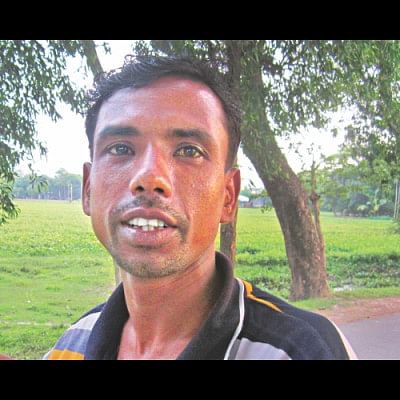 An auto-rickshaw driver became a billionaire but only for a few hours. Before he could be aware of it, the bank that issued a deposit order fixed the mistake. 
The state-run Janata Bank's branch in Baghabari Ghat of Sirajganj issued the order to deposit Tk 10,042 crore into an account of Sohag Fakir, of Lohalia village in Patuakhali, on February 14.
An official of the branch entered the branch code into the space designated for funds, said Janata Bank Managing Director MA Salam.
"It was an erroneous user entry."
The main branch in Patuakhali and the Baghabari Ghat branch identified the mistake before the closing of the day and rectified it by informing the head office about the matter, the bank authorities said in a statement issued yesterday. 
Such transactions took place twice in the past, which involved only Tk 2,000. The amounts were automatically returned, said Farid Ahmed, manager of the Patuakhali main branch.
The Baghabari Ghat branch itself has only Tk 30 crore in deposit and so thousands of crores could never be materialised by the flawed order.
No transaction took place through Sohag's account on the day, according to the Janata Bank's statement.
Sohag who has been driving an auto-rickshaw in the district for five years opened a savings account with the bank on June 23 last year with an initial deposit of Tk 1,000. Later, he cashed a cheque of Tk 3,520 that he received from an insurance company.
The money has already been withdrawn. The auto-rickshaw driver has not carried out any transaction through the account recently.
Sohag, 35, the account-holder, said he did not know about the matter. He opened the account just to get money against cheques issued by the insurance company in his name.
"I didn't give the account number to anybody or no one sent money to my account."
Although Sohag did not get hold of the money, the incident became a talk of the coastal town.
Janata, the third largest bank in the country in terms of network expansion, has a deposit base of Tk 56,000 crore, half of which is owned by the government. The deposit at the main branch of Patuakhali is Tk 40 crore.