'Poor Labour Rights'
Bangladesh once again left out of GSP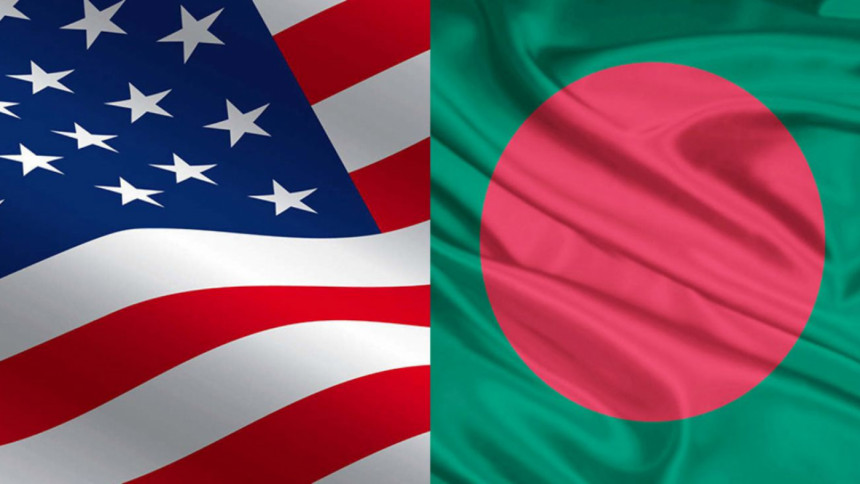 Bangladesh has once again been left out of the American list of beneficiary countries for trade privileges from the US on grounds of poor labour rights.
The list of beneficiaries for the Generalised System of Preferences scheme was updated last month by the United States Trade Representative, the chief trade negotiation body for the US government.
Ecuador, Fiji, Georgia, Indonesia, Iraq, Niger, the Philippines, Thailand, Ukraine and Uzbekistan have also been excluded this time, mostly for poor labour rights.
Bangladesh was first suspended from the GSP scheme in April 2013, shortly after the Rana Plaza collapse, on grounds of shortcomings in workplace safety and poor labour rights in the garment sector.
The Obama administration then provided Bangladesh a 16-point action plan to win back the trade benefits.
The country has already handed in its progress report on the action plan, which fell short of the USTR's expectations. More needs to be done to regain the trade benefits, it said.
When contacted, Commerce Minister Tofail Ahmed declined to comment on the issue.
Before the suspension of GSP, Bangladesh used to export nearly $36 million worth of products a year under the scheme.
GSP is a 40-year-old trade preference programme under which the US provides duty-free treatment to approximately 5,000 products from 122 beneficiary countries and territories.
Trade preference programmes such as the GSP and African Growth and Opportunity Act (AGOA) can make a powerful contribution to lifting people out of poverty and supporting growth in some of the poorest countries in the world, said US Trade Representative Michael Froman. 
At the same time, they reduce the costs to American consumers and businesses.
"We have used these programmes to give beneficiary countries a vital leg up vis-à-vis more advanced competitors," Froman said in a statement of the USTR.
In 2015, the total value of imports that entered the US duty-free under the GSP was $17.4 billion.
Bangladesh's annual shipments to the US, its single largest export destinations, amount to nearly $6 billion, with apparel items accounting for 95 percent of the receipts.
In the first five months of this year, Bangladesh's exports to US stood at $2.54 billion and imports $345.5 million.