Are we still in dark age?
Children of cobblers treated like dirt in Magura school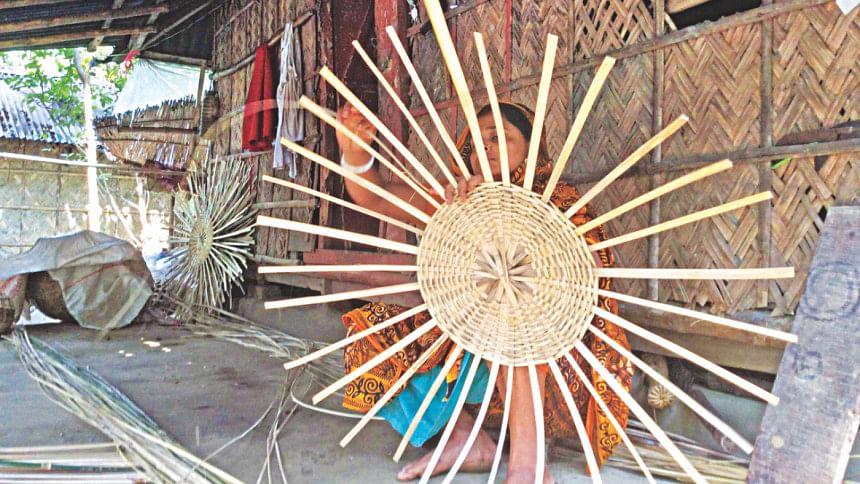 Ten-year-olds are made to clean their school toilets by the teachers. The elders in their families cannot have tea at local stalls or a haircut at the barber's, and they are not invited to any social event.
All these because they are from a caste considered low in the local Hindu community.
"Sir often asks us to clean the school toilet," said Partha (not his real name), a student of Hazrahati Government Primary School in Shalikha upazila of Magura.
"He often scolds me and puts me down in class saying 'you are the son of a cobbler, what's the problem if you pour some water in the toilet'," Partha added.
"He beats us up if we don't comply. Other students laugh at us if we do," he said.
Four others -- of other classes in the school -- had the same story to tell.
One of them mentioned the name of another teacher who forced them to clean the toilet.
Schoolchildren from the Rishi families in Hazrahati are always subjected to such discriminations and that could only be described as forced child labour.
Partha's mother said, "Sometimes my 
son comes back from school and complains about the discriminations. Tell me, which mother could bear such a pain? I feel ashamed but I can't do anything.
"Aren't we human beings?"   
Children of the Rishi families get discouraged to go to school due to the discriminations. Two of them already dropped out.
"I stopped going to school as the teachers used to tell me to clean their toilets," said one of the dropouts.
The discrimination against children is just the tip of the iceberg. The Rishi families of the village have been dealing with such prejudices of the Hindu and the Muslim communities for ages.
About a hundred of the Rishis had shown up at the yard of a temple and every one of them had a story to tell.
Nearly 900 Rishi families are living in Jessore and Magura and of them 385 families live in eight villages of Shalikha upazila.
Ranjan (not his real name), a college student, said elderly people of the Rishi families also face severe discrimination from Hindus and Muslims.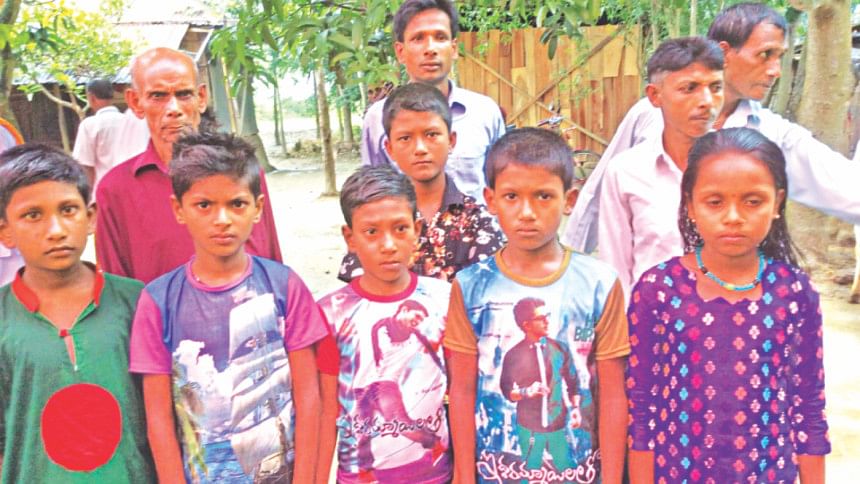 No one invites them to any social programmes, he said.
Ranjan changed his last name fearing discrimination at the college he goes to in another district.
"They do not sell us tea, they don't sell us any food at restaurants of Hazrahati market … even the local barber does not want to cut our hair," said Ranjan.
Following a news published in a newspaper, the local administration instructed tea stall owners to sell tea to the Rishi people.
"Some tea stall owners have arranged 'special' cups for the Rishi people but most of the restaurant and tea stall owners are reluctant to serve them since others would not go to their shop if they do," said Ranjan.
When asked, a tea stall owner said Rishi people usually do not come to his stall and if they do come, he serves them tea in separate cups. Otherwise, other people would not come to his stall.
"They [Rishi people] have set up two tea stalls in the market. Actually they don't need to go to another shop," he said.
Ratan Biswas said he sells sweetmeats to the Rishi people but he does not allow them to eat that at his shop. "If I allow this, my business will be ruined."
Sribas Das said since barbers do not want to cut their hair, he learnt how to cut hair and changed his profession.
Ashok Das, general secretary of Bangladesh Dalit Parishad, said the government should intervene and stop such discriminations. He called for an anti-discriminatory law where these things would be treated as a criminal offence.
Mahbubar Rahman, deputy commissioner of Magura, said the upazila nirbahi officer had intervened and talked to local public representatives and shopkeepers over the matter.
"If necessary, we would take more steps to do away with such discriminations," said Mahbubar.
The teachers at Hazrahati Government Primary School could not be reached for comments.