Bodi's family members under ACC scanner
The AL MP out of inquiry amid allegation of narcotics trade link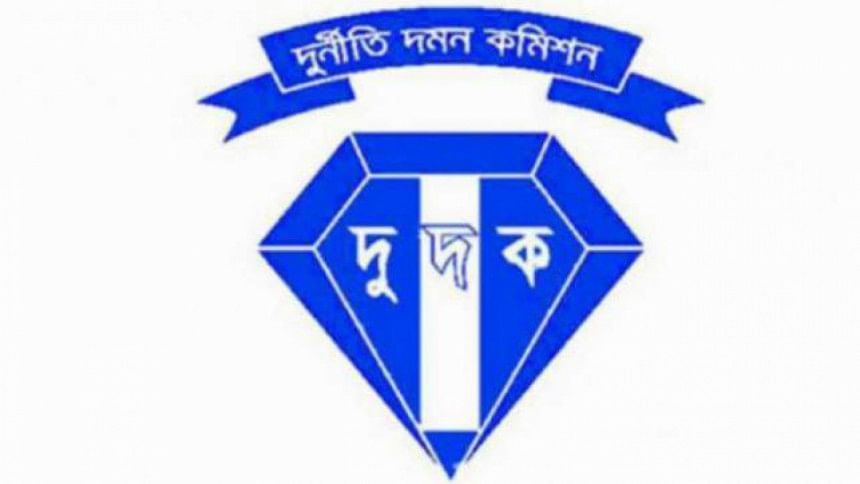 The Anti-Corruption Commission is inquiring into alleged amassing of illegal wealth by Abdur Rahman Bodi's brothers, nephew, cousin and cousin's wife, but the ruling party lawmaker himself remains out of the probe.
In December, the Department of Narcotics Control sent the ACC a list of 141 yaba godfathers, including Bodi and his family members, requesting probe into their wealth amid their alleged links to drug trade, said several DNC officials. 
His brothers Abdul Shukkur and Mujibur Rahman, step brothers Abdul Amin and Faisal Rahman, nephew Shahedur Rahman Nipu, cousin Mong Mong Sen and Mong's wife Ulai are on the list.
Bodi was also named in at least five intelligence reports relating to yaba trade and smuggling. When law enforcers started the countrywide anti-narcotics crackdown on May 4, all eyes were on Teknaf, particularly on the Awami League MP from Cox's Bazar-4.
His wealth, however, is not being probed this time because the ACC did it earlier, according to a director of the watchdog.
In 2016, a Dhaka court sentenced Bodi to three years in prison for concealing wealth information and deliberately providing false statement to the ACC. However, the court exonerated him from the charge of amassing wealth beyond known sources of income.
Later, the ACC filed a petition with High Court challenging the acquittal. The matter is now pending with the court.
The Dhaka court indicted Bodi in a graft case filed over amassing of illegal wealth on September 8, 2015.
According to the case statement, the lawmaker on March 20, 2014 informed the ACC that he along with his wife and children owned movable and immovable property worth Tk 5.20 crore.
But his income tax return showed that they had property worth Tk 16.06 crore till June 30, 2014.
DOZENS OF ALLEGATIONS
Asked about the list, DNC Director General Jamal Uddin Ahmed last week said, "We've sent a list to the ACC requesting them to look into the wealth of drug dealers including some godfathers."
Besides the DNC list, the commission received dozens of allegations from different sources, including intelligence agencies, and also requests for inquiry against drug lords in early last year, but the investigation officers are stumbling to unearth their illegal wealth.
"They [drug lords] are very clever and maintain secrecy in their transactions. That is why officers are struggling to unearth their wealth," said an ACC director recently, preferring not to be named.
Right now, the ACC is conducting probe into 350 drug traders over illegal amassing of wealth, said ACC's Public Relations Officer Pranab Kumar Bhattacharya last week. 
The DNC list also includes public representatives of Cox's Bazar and some government officials. They include additional director of DNC Fazlur Rahman; Haji Mohammad Islam, mayor of Teknaf municipality, and Rakib Ahmed, a union parishad member in Teknaf.
The Commission has no legal mandate to file cases against narcotics traders, said ACC Director Mir Mohammad Zainul Abedin Shibli. "All we can do is look into their wealth amassed beyond the known sources of income," he said.
The Daily Star obtained some copies of ACC documents on 28 drug dealers who allegedly made a huge amount of money through narcotics trade.
One of them was Nazrul Islam, who was killed in a "gunfight" with detectives during a raid on the midnight of May 29.
An individual brought allegation against Nazrul, who lived in the capital's Chalantika slum in Mirpur, saying the person amassed crores of taka by running drug business.
Another one is Ishtiaq Ahmed. A ragpicker in his early life, he now moves in personal cars and owns at least 50 trucks and buses and eight luxurious buildings in Dhaka's Mohammadpur, Uttara, Aminbazar and Ashulia.
He has over 100 bighas of land in Savar and Ashulia, where people mostly know him as Kamrul Islam, according to an investigation report by a law enforcement agency.
ACC sources say the drug dealers keep their wealth under fake names. "Our inquiry officers examined several bank accounts, but found those under different names," said one of them.