5 to die for Hoshi killing
The Japanese national was killed by JMB men to tarnish Bangladesh's image, says court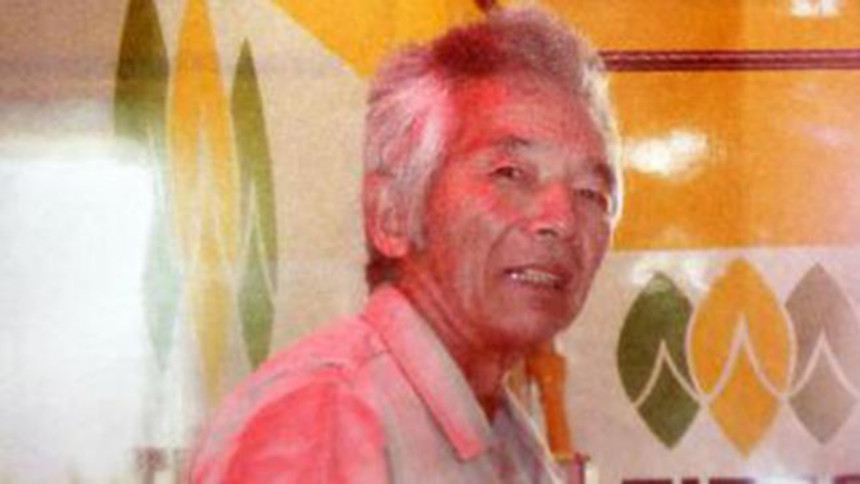 A Rangpur court yesterday awarded death penalties to five JMB militants for the killing of Japanese national Kunio Hoshi in 2015.
Three masked assailants riding motorcycles shot Hoshi several times when he was heading to his farm on a rickshaw at Alutari village of Kaunia upazila in Rangpur on October 3.
The 66 year old died on the spot.
The convicts are: Rangpur region military commander of banned militant outfit Jama'atul Mujahideen Bangladesh (JMB) Masud Rana Mamun, Ishaque Ali, Liton Mia Rafiq, Shakhawat Hossain, and Ahsanullah Ansari Biplob.
All but Ansari are in police custody.
Masud Rana and Ishaque Ali had confessed to their involvement in the murder. 
Noresh Chandra Sarker, the judge of the Special Judge's Court, Rangpur, acquitted one accused.
In the verdict, the court observed that the convicts murdered Hoshi to tarnish the country's image, destabilise law and order, and hamper economic growth of the country.
"It's a planned murder which the killers carried out giving wrong interpretation of Islam," the judge said.
Investigators said the JMB men rented a flat in Noorpur area of Rangpur city five months before the killing. They pretended to be cloth traders.
Rana shot Hoshi while Nazrul Islam alias Bike Hasan, now deceased, was driving the bike, they said.
The court acquitted Abu Sayeed who according to the charge sheet is a JMB operative. Sayeed is accused of murdering Rahamat Ali, 55, an attendant of a shrine in Rangpur.
Rahamat was hacked to death in November, 2015.
Less than a week after Italian aid worker Cesare Tavella was killed in the capital, Kunio was killed in a similar fashion.
Islamic State had claimed responsibility for the murders which sparked widespread condemnation at home and abroad and grabbed the attention of the international media.
The government has maintained that IS does not exist in the country.
Investigators had insisted that the JMB, which gained notoriety orchestrating the near simultaneous bomb blasts in 63 districts on August 17, 2005, was behind the assassination of Hoshi.
In July last year, police submitted the charge sheet against eight JMB operatives, but two names had been dropped after they were killed in "shootouts" with law enforcers
Nazrul Islam alias Bike Hasan was killed in a gunfight with Rab in Rajshahi on August 5 last year while Saddam Hossain was killed during a "shootout" in Dhaka on January 1 with members of Counter Terrorism and Transnational Crime unit.
Rathish Chandra Bhowmik, special public prosecutor of the special court, said they were happy with the verdict but would appeal to a higher court against the acquittal of Abu Sayeed.
Defence lawyer Aftab Hossain said they would also file an appeal against the verdict after getting the full copy of the judgment.
Law Minister Anisul Huq yesterday expressed satisfaction over the verdict and termed it "an example of a fast trial".
"If such fast trials continue in future, there will be no case backlogs," he told reporters during a briefing at his secretariat office.
The court delivered the verdict in 60 working days, examining evidence and recording testimonies of 56 witnesses.
Kaunia police had filed a case accusing unidentified criminals following the murder. The investigation officer of the case pressed charges against the JMB men on July 3 last year and the special court framed charges against seven of them on November 15.
Initially, police arrested 10 people in connection with the killing, including Rashedunnabi Khan Biplob member of Rangpur City BNP, Humayun Kabir Hira, business partner of Kunio Hoshi, Nawshad Hossain Rubel, Kazal Chandra Barman, and Razib Hossain of Rangpur city.
Their names were dropped in the charge sheet.