Polluting environment: 6 brick kilns demolished, fined Tk 62 lakh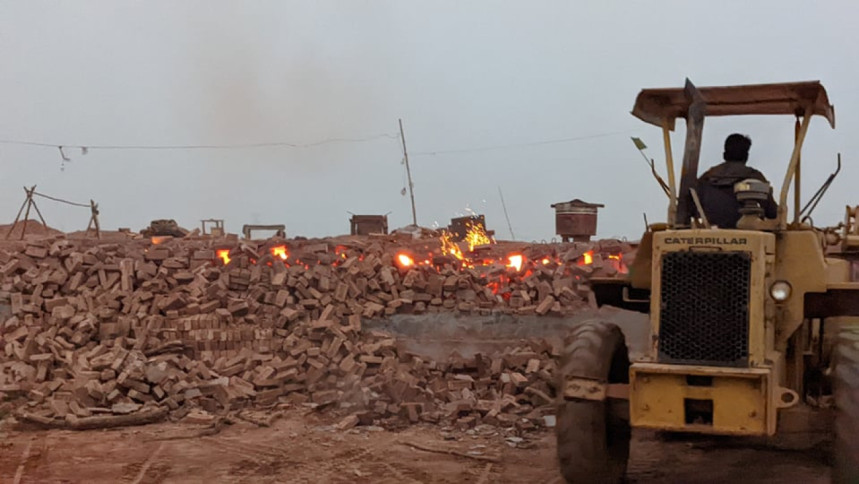 A Department of Environment (DoE) mobile court has fined six illegal brick kilns of Savar a total of Tk 62 lakh, on charges of polluting the environment.
The court led by DoE Executive Magistrate Kazi Tamjid Ahmed imposed the fines during a day-long drive conducted at Namagenda and Birulia areas of Savar today, reports our Savar correspondent quoting the magistrate.
In the drive, M/S Eklas Brick Kiln was fined Tk 20 lakh, Firoz Brick Kiln Tk 6 lakh, M/S Madhumati and Karnaphully Brick Kilns Tk 5 lakh each, Mahim Brick Kiln Tk 20 lakh and Ripan Brick Kiln was fined Tk 6 lakh, said the magistrate.
Apart from the fines, those brick kilns were demolished and the owners were asked not to operate brick kilns, said the magistrate.
The drives against illegal brick kilns will continue, added the magistrate.