EU lauds Bangladesh's climate leadership role, invites for Green Partnership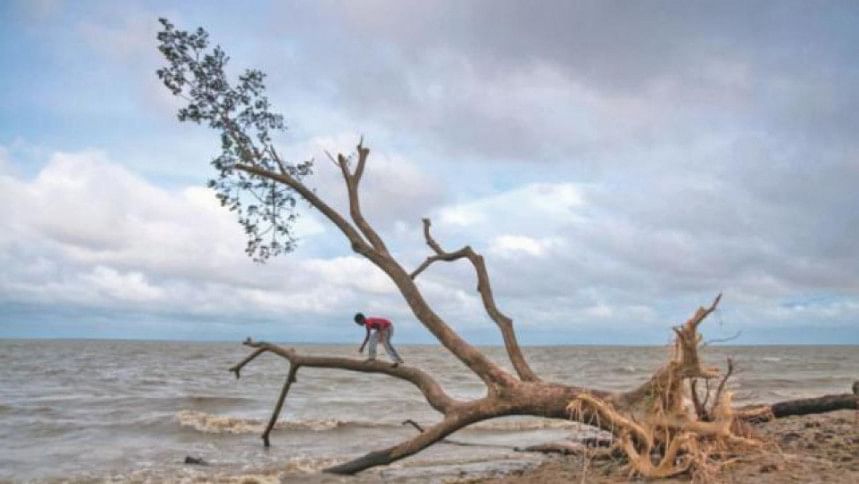 The European Union (EU) has commended Bangladesh's leadership of the Climate Vulnerable Forum (CVF) and the V20 Climate Vulnerable Finance Summit.
The EU invited Bangladesh to consider a "Green Partnership" with the EU as both sides will discuss it in detail at the climate dialogue in Dhaka in early 2022.
Both sides underscored the importance of updated Nationally Determined Contributions under the Paris Agreement and the need for mobilising adequate funding for mitigation as well as adaptation, according to the joint press statement issued by the Ministry of Foreign Affairs today.
Bangladesh praised the EU's commitments towards climate action and the EU provided further information regarding its proposed Carbon Border Adjustment Mechanism.
The EU and Bangladesh met for their fourth Diplomatic Consultations in Brussels recently and discussed the issues.
Bangladesh delegation was led by Foreign Secretary (Senior Secretary) Masud Bin Momen while the EU delegation was led by the European External Action Service Managing Director for Asia and the Pacific Gunnar Wiegand.
The discussion covered a range of topics and priorities in the field of climate change adaptation and mitigation, with the EU signaling, inter alia, interest to support renewable energy, notably regional hydropower generation, and energy connectivity.