UNICEF National Ambassador Mim visits flood affected children in Sylhet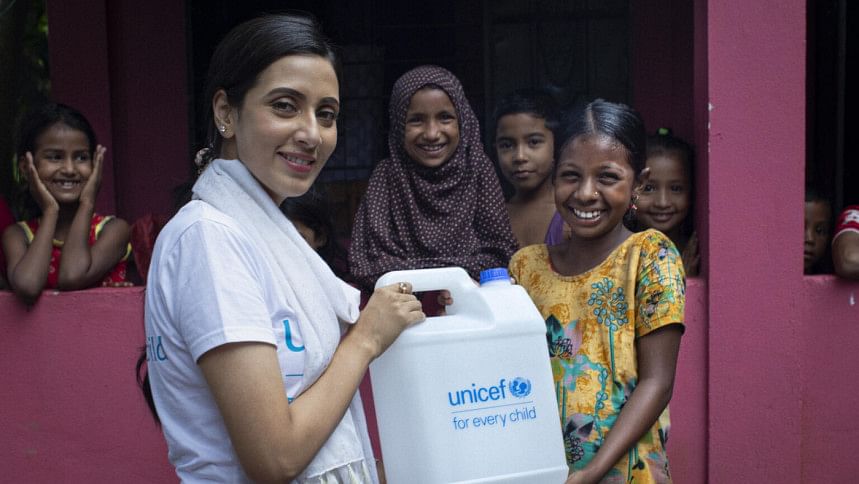 UNICEF Bangladesh National Ambassador, Bidya Sinha Mim recently went to Sylhet on a two-day tour to visit the flood affected children. The extensive flooding, in May and June of this year, led to a food, water and sanitation crisis, and disrupted the lives of 7.2 million people, including 3.5 million children.
During her two-day tour, Mim saw first-hand how UNICEF contributes to the restoration of flood-damaged latrines, water points, schools and health facilities.
"The stories I heard from children and their parents in Sylhet are heart-rending. They have shown incredible resilience even as their lives have been turned upside down by the floods, and we must continue to stand by them and support their recovery," said Mim.
Mim was appointed as UNICEF's National Ambassador in Bangladesh in May 2022.