The more covered they are, the better: Salman Khan on women's attire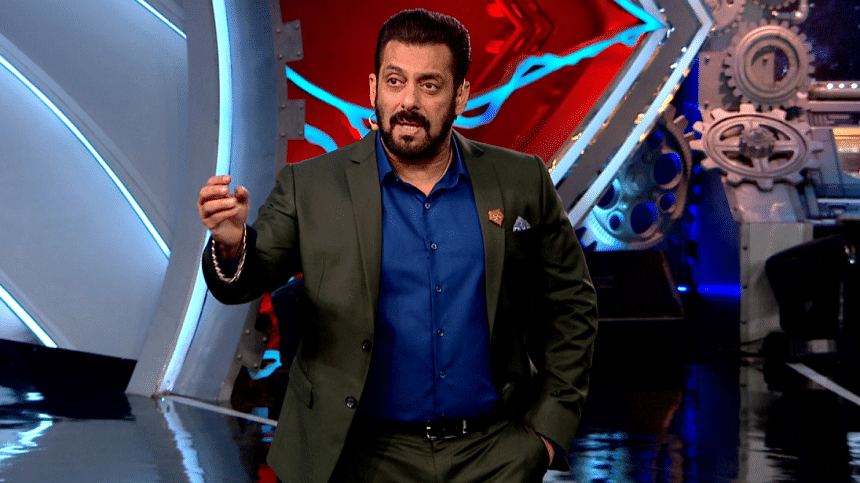 Recently, Palak Tiwari revealed that Salman Khan has a rule regarding women's outfits in his films. Now, the actor has finally addressed his stance on the whole issue, stating that women's bodies are precious and that the more covered they are, the better it is for them.
During an interview with Rajat Sharma in India TV's show "Aap ki Adalat", the actor addressed the whole 'double standard' controversy that has landed him in hot waters.
"When you are making a family entertainer, it's supposed to be clean and decent so that the audience can enjoy it. There is no double standard. I think women's bodies are more precious. So, the more covered they are the better it will be I feel," said the actor.
Salman also revealed that the problem is not with women but lies completely with men. "Problem lies with the male gaze and not with women. The way man objectifies women is really disturbing. You really don't want your sister, wife or mother to be ogled like that," he added.
The actor also stated that when he makes such films, he ensures that he doesn't hire men who 'stare at the heroine'.
Earlier on, Palak worked as an assistant director in the Salman Khan starrer, "Antim: The Final Truth". "Salman sir had this rule, where every girl on set should be properly covered and their neckline should not be too exposed. They should look like proper girls," the actress had said.
Palak stated that Salman was a traditionalist at heart and wants to ensure that the girls are always protected. Salman Khan's upcoming film, "Tiger 3", will be released in theatres on the occasion of Diwali, this year.