'The Crown' final season will depict a royal wedding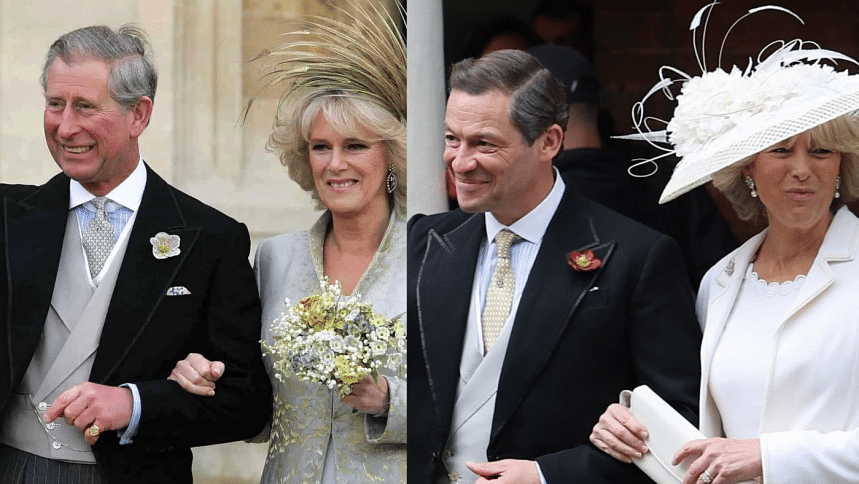 Netflix teased a major spoiler for "The Crown" fans as it's ready to kick off its sixth and final season with a royal wedding. 
"The Crown" will feature the wedding of King Charles and Queen Camilla- then known as the Prince of Wales and the Duchess of Cornwall — will be shown on screen. 
"After six seasons, seven years, and three casts, ,'The Crown' will come to an end later this year," the show's official account announced on Monday on X, formerly known as Twitter.
"We'll be back with more soon, but here's a hint at what's to come in our final season," they said, alongside a photo of a programme for the service of prayer and dedication following the marriage of the Prince of Wales and the Duchess of Cornwall in April 2005 at St George's Chapel in Windsor Castle.
The King, now 74, and Queen, now 76, were married in a civil ceremony at Windsor Guildhall, followed by a military benediction at St George's Chapel at Windsor Castle.
Dominic West plays Charles in the most recent cast, which appears in seasons 5 and 6, while Olivia Williams plays Camilla.
Previously, Charles was married to Princess Diana, but the couple separated in August 1996. Diana died over a year later in a terrible vehicle accident in a Paris tunnel.
The upcoming season will focus on the late Queen Elizabeth, played by Imelda Staunton. Meanwhile, Meg Bellamy will play Kate Middleton, and Prince William will be played by two actors, Rufus Kampa and Ed McVey, as his character ages.