Shakib Khan says emotional goodbye to 'Mia Bhai'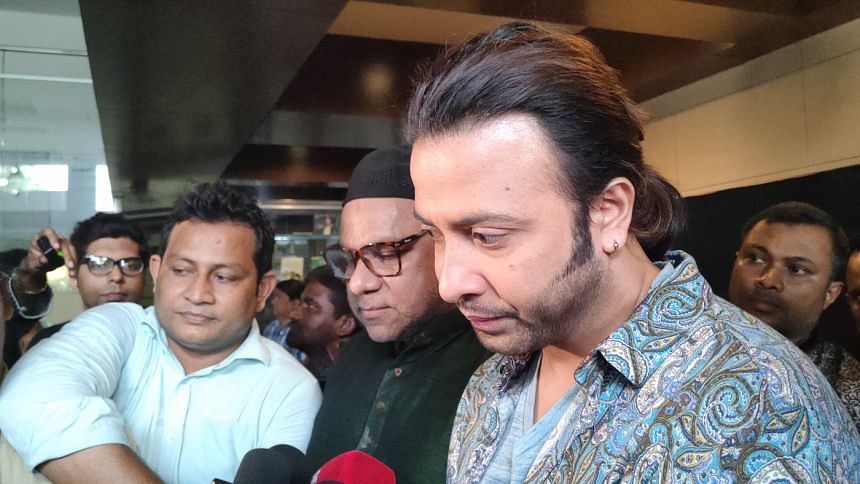 Shakib Khan, the top hero in the Dhaka film industry, shared a good relationship with legendary actor, Freedom Fighter and Member of Parliament, Akbar Hossain Pathan Farooque.
Speaking to The Daily Star, he talked about his beloved "Mia Bhai".
"He always had a lot of affection for me. Whenever I released a quality project, he would call and compliment me, whether it be a movie or even a trailer. He was one of the most knowledgeable minds in the film industry. I have many memories of Mia Bhai, both at and outside of work. I am saddened by the loss of someone I considered to be my favourite actor and also a parental figure. Mia Bhai had been suffering for a long time. His wife and kids were hurting as well. Farooque bhai was suffering. God took him and I hope Mia bhai is at peace now," shared Shakib.  
He would go onto add, "After Mia Bhai became an MP, I used to tell him that it felt as if my own brother was the MP of the area where I lived. The departure of Farooque bhai means that the film industry has lost a legendary guardian who has watched over us for so many years."