Shakib and Bubly celebrate Bir's birthday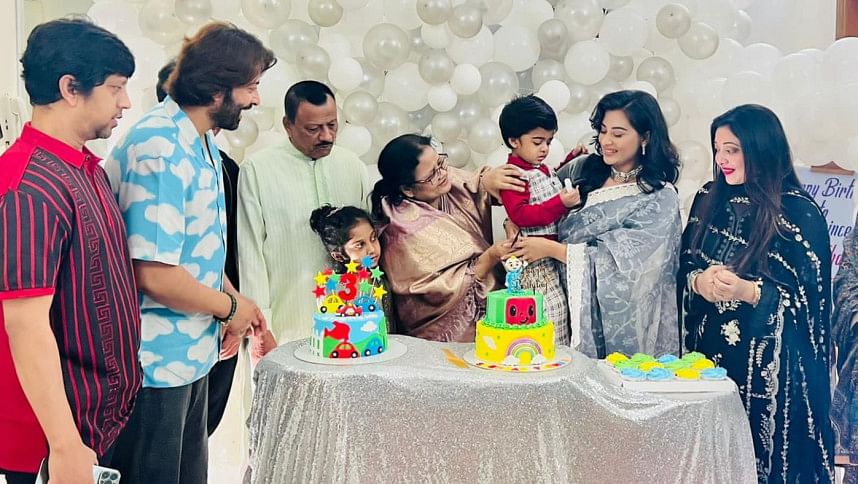 Yesterday, Shakib Khan and Bubly's son Shehzad Khan Bir turned three-years-old. The actress celebrated his birthday amidst the presence of her close friends and relatives.
Bubly shared pictures of Bir's birthday party on her Facebook account. In the photos, Shakib Khan looked ecstatic, as he was seen smiling and clapping for his youngest son. The superstar wore a light blue shirt with white cloud-like patterns, while Bubly donned a grey saree.
Amidst Shakib Khan's sexual misconduct allegations, Bubly recently posted a status where she defended the star and questioned the authenticity of the 'fake' producer. 
On the work front, the Shakib Khan and Bubly starrer, "Leader: Ami Bangladesh", will be released during Eid-ul-Fitr. The shooting of the film started on May 25, 2021. Although the film's release was delayed several times, it is now fully ready for release.