Shah Rukh Khan fulfills cancer patient's 'final wish'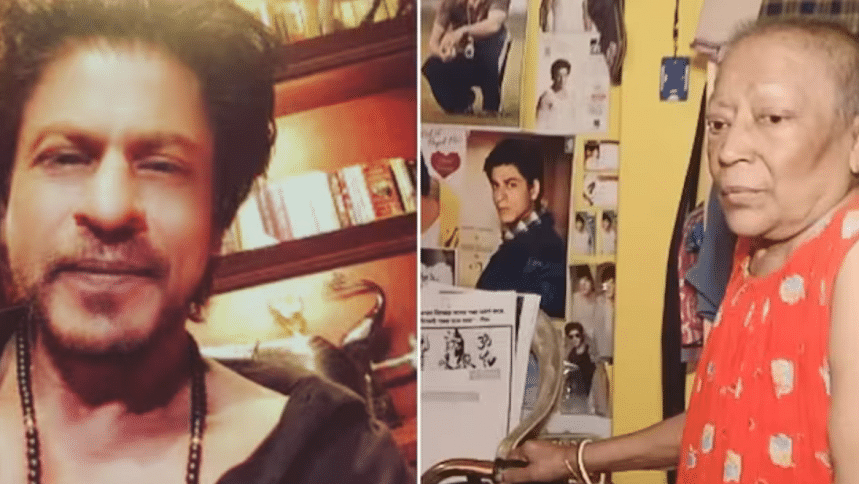 Recently, Shah Rukh Khan's sweet gesture towards a cancer patient has left fans on social media quite emotional. The actor video called a 60-year-old fan, who has been fighting with cancer, as her last wish was to meet the superstar.
Shivani Chakraborty, a 60-year-old patient, has been suffering from cancer for several years. However, the condition has not dimmed her passion for cinema, particularly for Shah Rukh Khan, the Badshah of Bollywood.
Shivani's wish was quickly granted, after a Tweet from the patient's daughter went viral on social media, as SRK chatted with her over video call. When King Khan learned about Shivani's dream, he immediately video-called her and spoke with her for nearly 40 minutes. Toward the end of their conversation, SRK even vowed to financially assist her in her battle against the cancer.
Meanwhile, Shivani Chakraborty's daughter, Priya Chakraborty, told India Today, "SRK will pray for my mother's speedy recovery. He performed a dua for her. SRK promised my mother that he would come to my wedding and have fish curry made in her kitchen, as long as the fish does not have bones," she continued.
Shah Rukh Khan, who received a lot of praise after the release of "Pathaan", is preparing for his next film, "Jawan". The film will be released in theaters in September of this year. Aside from "Jawaan", SRK is presently filming Rajkumar Hirani's "Dunki", where he will appear alongside Taapsee Pannu.