Rony's condition still unstable, medical board to decide further course of action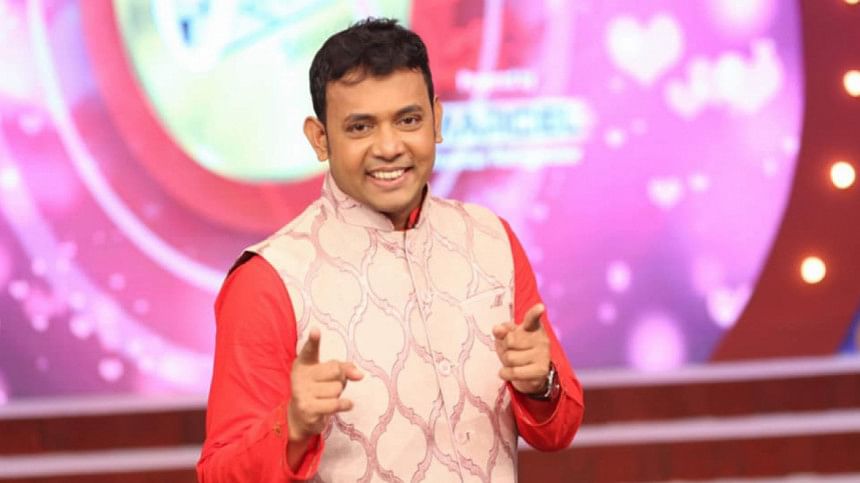 Comedian Abu Hena Rony sustained major injuries in a gas balloon blast during the anniversary programme of the Gazipur Metropolitan Police on Friday (September 16). 25 percent of his body has been burnt, including both hands, airways, ears and, partially, his face.
Sheikh Hasina National Institute of Burn and Plastic Surgery coordinator Dr Samanta Lal Sen told The Daily Star, "His physical condition remains unchanged. The medical board will sit at 1 pm today. Afterwards, we will reveal further details." 
Earlier, Dr Samanta Lal Sen revealed that the comedian was kept in the High Dependency Unit after the initial dressing of his wounds. Even though his airway had only been slightly burnt, Dr Sen had stated that he was not out of danger.
Before the start of the event, guests were ushered to the opening stage. Several balloons were given to the chief guest. But despite repeated attempts, the balloons did not fly. Later, the programme was inaugurated by releasing pigeons. The balloons were then taken behind the opening stage. After a while, an explosion was heard.
All the balloons burst behind the opening stage. Five people sitting next to it were burnt. Later, they were rescued and admitted to Gazipur Shaheed Tajuddin Ahmad Medical College Hospital.