Remembering Suchitra Sen on her 91st birth anniversary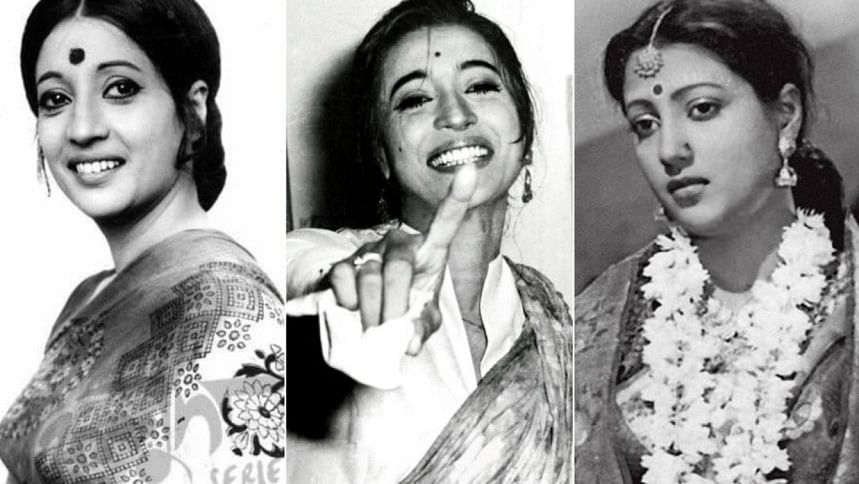 Suchitra Sen, one of the most graceful actresses of the Bengali and Hindi film industries, would have been 91 today. She passed away on January 17, 2014, at the age of 82.
She was born on this day in 1931 in Pabna, but later, moved to Kolkata with her family in 1947 because of the partition. That same year, Suchitra got married to Dibanath Sen, the son of then famous industrialist Adinath Sen.
Dibanath soon find out about his wife's excellent acting skills and was surprised. He encouraged her to start a career for herself. He brought in iconic filmmaker Bimal Roy, whose late sister was incidentally Adinath Sen's first wife.
Later, Bimal Roy introduced her to renowned director Sukumar Dasgupta. After a formal screen test, Sukumar launched the actress in his film "Saat Nombor Koyedi".
Though the glamourous actress made her debut with "Sesh Kothay" (1952), the film was never out in theatres. Her first release was "Saat Number Kayedi" (1953).
Not many know that one of Sukumar Dasgupta's assistants gave the young actress her iconic screen name 'Suchitra'. Her birth name was Roma Dasgupta, and her nickname was Krishna.
In 1953, Suchitra Sen signed several movies, including "Kajori", "Sharey Chuattar" and "Bhagawan Sri Sri Krishna Chaitanya". Suchitra and Dibanath's first and only child Moon Moon Sen was born the next year.
Suchitra Sen received the Best Actress award in 1962 for "Saptapadi" at the Moscow International Film Festival. It was her first international achievement. She was the first Indian actress to receive this honour.  
Another one of her record-setting movie was "Uttar Falguni", where she played the double role of courtesan Pannabai and her barrister daughter Suparna. She received numerous compliments and excellent reviews for portraying a mother who would go to any extent to offer her child an honourable life.
Her last movie was "Pranay Pasha", released in 1978. After that, she retired and devoted most of her time to Ramkrishna Mission.