OC Harun and 'Kaiser' show up on Kolkata streets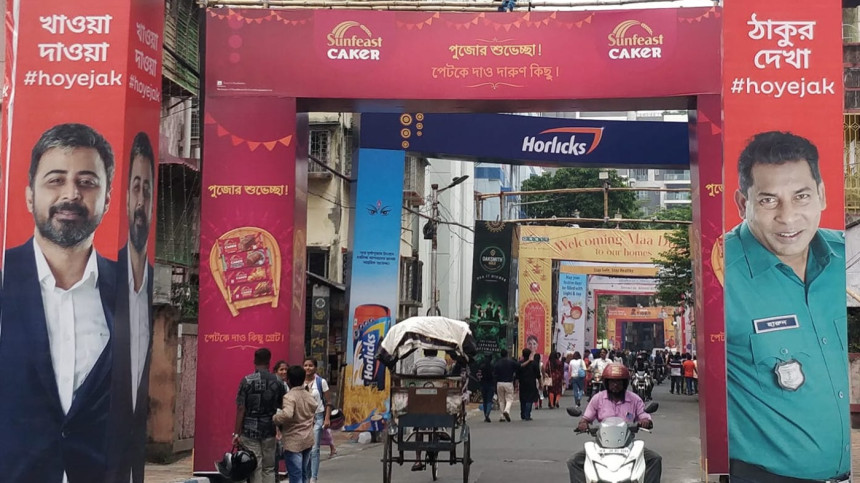 Earlier today, celebrated director Ashfaque Nipun shared a post on his verified Facebook page, showing how OC Harun from "Mohanagar" and detective Kaiser from "Kaiser" had shown up on large promotional banners in Kolkata. The banners are a part of the Durga Puja celebrations and were put up by Hoichoi.
The photo of Afran NIsho, who plays the titular character Kaiser, has the caption Khawa Dawa #hoyejak (food and drinks #letsdoit), while, the photo of Mosharraf Karim, who plays OC Harun, is captioned Thakur Dekha #hoyejak.
The top portion of the banner says Hoichoi Bengalir Nijer (Bengali's very own). It seems Hoichoi is trying to capitalise on the celebrations of puja by getting the people of Kolkata to watch their  beloved series "Mohanagar" and "Kaiser".
Ashfaque Nipun—who recently won the Best Director in Film and Series at the Blender's Choice-The Daily Star OTT & Digital Content Awards 2021—also tagged Afran Nisho and Mosharraf Karim along in the post showcasing the wonderful puja banners.