K-Drama creators apologise for insensitive portrayal of Arab character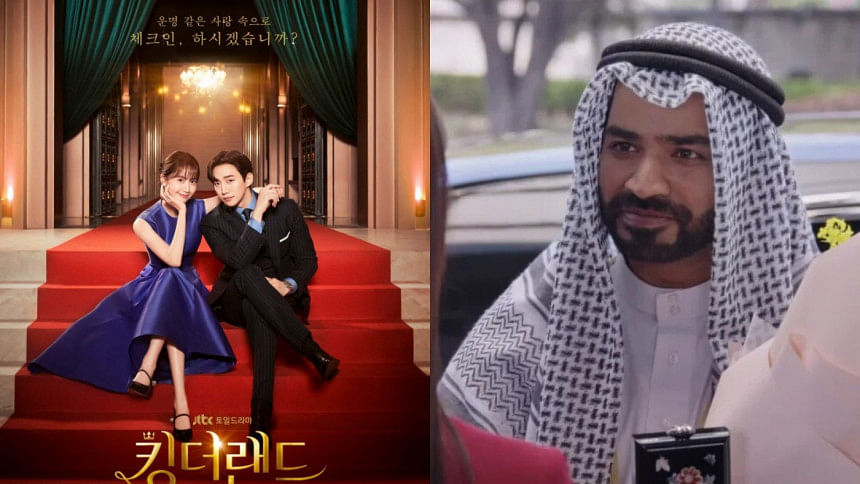 The creators of K-Drama "King The Land '' had to offer a 'proper' apology after facing backlash from fans for their inadequate apology, following hurting sentiments over insensitive portrayal of an Arabian character in the series.
In response, the production team released a new apology where they expressed deep remorse and emphasised the team had no intention of distorting any particular country or culture.
The issue first arose when Anupam Tripathy, widely recognized for his portrayal of Ali Abdul in the hit series "Squid Game" took on the role of a hotel VIP guest and affluent Arab prince named Samir in episodes 7 and 8 of the drama. Throughout these episodes, Samir's character was depicted as an alcoholic womaniser, referred to as a "player" by Lee Jun Ho's character, and engages in flirtatious behaviour with YoonA's character while staying at the hotel.
Following the release of these episodes on Netflix, international viewers voiced their discontent, expressing outrage over the portrayal of the character and its perceived lack of respect for Arab culture. One major criticism was the casting choice, as an Indian actor played the role of an Arab character, which some felt was inappropriate. 
Many even raised concerns about Samir's behaviour in the series, stating that it does not align with their real life perceptions of Arab culture,igniting a broader conversation about cultural sensitivity and the responsibility of media in accurately representing diverse cultures.
Along with the latest apology, the 'King The Land' production team stated it would edit out the problematic scenes in the drama.