Fazlur Rahman Babu returns to stage with 'Iblis'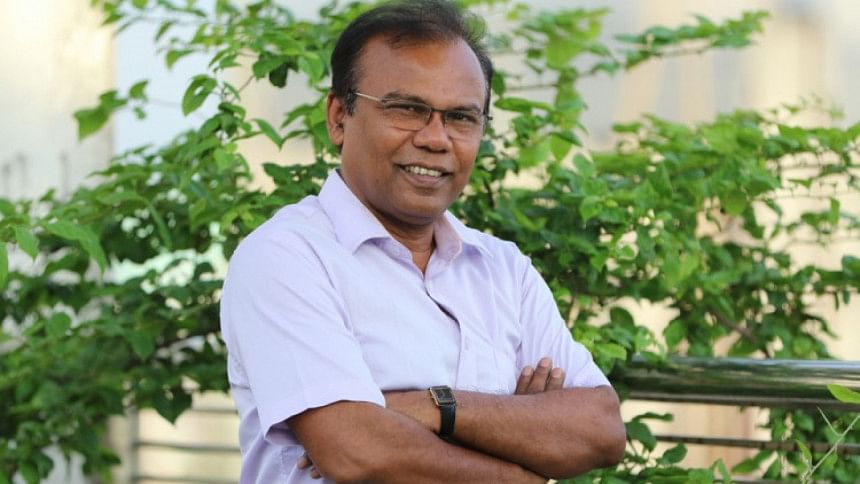 Noted actor Fazlur Rahman Babu is an invaluable addition to the already glittering silver screen of the country. Be it films, music, or television dramas, the actor has made his place in the hearts of the audience through his marvelling performance.
The "Dui Diner Duniya" actor, who gained multiple National Film awards over the years, had been a part of the theatre troupe, Aranyak Natyadal, since starting his acting career. Despite being part of a larger spread of visual media, Babu never failed to return his love to the theatre stage.
Aranyak Natyadal is all geared to celebrate its 50th founding anniversary on January 27. On this occasion, Fazlur Rahman Babu will be ascending the theatre stage again in Aranyak's theatre drama "Iblis".
Speaking about the theatre play, the actor told The Daily Star, "This play is quite close to my heart. I first performed in it 37 years ago. Now, I'm performing in it again, and have been doing this same play for all these years. This achievement fills me with joy."
"I have performed 'Iblis' multiple times, both in Dhaka and in other districts," said the actor. "The play got a lot of praise and fame then."
Fazlur Rahman Babu plays the role of Garibullah in "Iblis". The actor shared, "I feel a special fondness for Garibullah. Amongst all my theatre performances, this character is one of my favourite ones."
When asked about his feeling towards Aranyak Natyadal, the actor mentioned, "Aranyak is my everything. I have learned a lot from the troupe and my teacher Mamunur Rashid. And, for that, I am forever indebted to both."
"I pray that Aranyak passes the 100th founding anniversary as well, for any theatre troupe and its members, producing good work for a hundred years will be an achievement to take pride in," added Babu.
Fazlur Rahman Babu is currently busy shooting Fuad Chowdhury's new film "Meghna Konna".
"We are shooting 'Meghna Konna' on a boat," said the actor. "The film has an amazing story, and my character is great as well. Overall, I am really satisfied with acting."