Ananta Jalil meets Aishwarya and Abhishek in Cannes
Celebrity couple Ananta Jalil and Barsha are currently in France, spending quality time at the Cannes Film Festival. They recently posted a couple of pictures on their Facebook profiles, posing with celebrated Bollywood couple Abhishek Bachchan and Aishwarya Rai Bachchan.
"Dhallywood and Bollywood stars together. Ananta Jalil, Khadija Parvin Barsha are spending time with Aishwarya Rai Bachchan and Abhishek Bachchan," read the photo caption.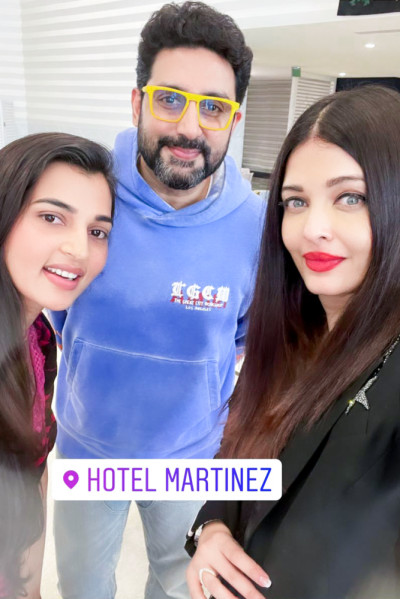 The first photo is a selfie, featuring Barsha with Aishwarya and Abhishek. Aishwarya was rocking a black semi-formal outfit while Abhishek opted for a comfortable blue hoody and yellow glasses.
In the second photo, Ananta was seen explaining something on his phone to Abhishek while Aishwarya was smiling in the background. However, no details about their conversation has been shared so far.
The photo seems to be taken at Hotel Martinez located at Bd de la Croisette in Cannes, France.