Rohingya refugees exposed to diseases
Coordinated relief efforts necessary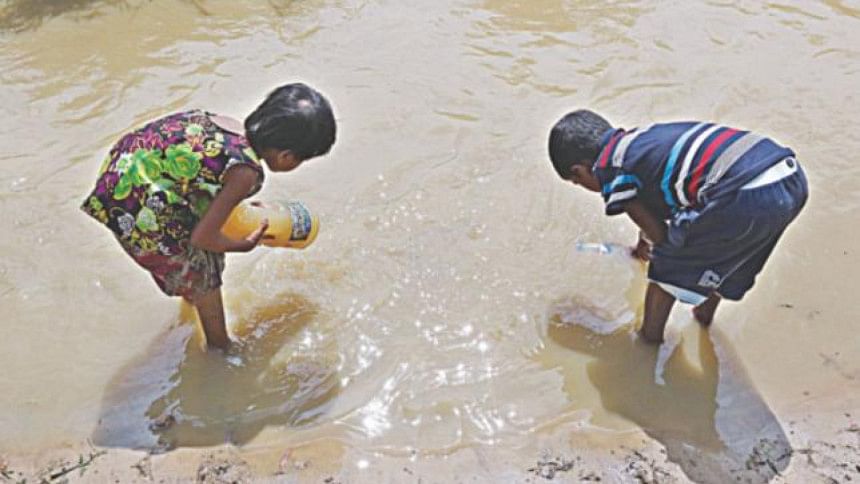 The humanitarian response of the administration to the plight of the Rohingya refugees has been commendably proactive, and we think that the plan to allocate a specific piece of area to shelter, and register them, is judicious. However, the situation in the areas where Rohingyas have taken refuge is grim and getting grimmer by the day.
With the influx of around three lakh Rohingyas in these areas since August 25, aid agencies and government workers are overwhelmed with the task of trying to attend to these desperate people, many of whom are sick and in need of immediate medical care. Providing sanitation and safe drinking water has become a major challenge posing a major threat to the health of these people. Diarrhea, dysentery, pneumonia and other serious diseases are afflicting the weak, hungry, malnourished refugees. Many of them   are women and children. In this miserable scenario, an epidemic is very likely to erupt which will only worsen an already untenable situation. 
The daily reports coming in from the media show that there is a crying need to accelerate the humanitarian aid efforts in a systematic, organized way. Many of the refugees have been unable to get shelter even in the makeshift camps and are forced to stay under the open sky exposed to the elements. All the Rohingya refugees must be settled in specific camps so that necessary facilities like water and sanitation can be arranged for them. More medical teams with medicine and necessary equipment have to be on the ground to attend to the sick and wounded. Most of all, a concerted effort of the government, NGOs and international bodies is needed to deal with this humanitarian crisis.