Editorial
PM's counter-terror appeal
A timely call to combat militancy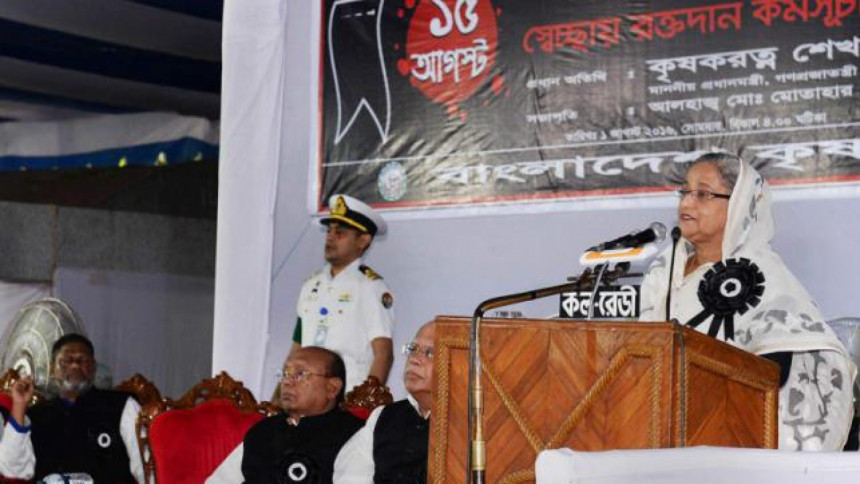 The Prime Minister's call for people's support in fighting militancy and extremism effectively is fitting and timely. This is especially so when the core values and principles on which we stand as a nation are under attack. Although we had never expected the likes of the Holey Artisan incident to happen in Bangladesh, nevertheless, the nation is facing some grim realities which can only be overcome by a cohesive action involving everyone. While the country is still reeling from the shock of the Gulshan attack that has claimed the lives of 24 people, it is time for some serious reflection to devise ways to combat this threat to our way of life.        
We believe that all segments of the society have to cut across party lines and predilections, and come together for the singular cause of successfully dealing with the menace. There is no denying that participation of the general people is an integral component of the country's counter-terrorism efforts, and to effectively do that, we have to create a common front that will incorporate citizens belonging to all strata. In this context, we urge the government to strengthen its efforts to build a broad-based unity under a common platform.   
It is also essential to review the social and political conditions that are being exploited by terrorists to recruit from a section of the society that is affluent and well educated. The enabling factors that help the recruiters to gather some youths in support of their distorted explanation of the religion must be analysed and countered.