As we enter 2021...
Let us face the challenges ahead with greater resolve and unity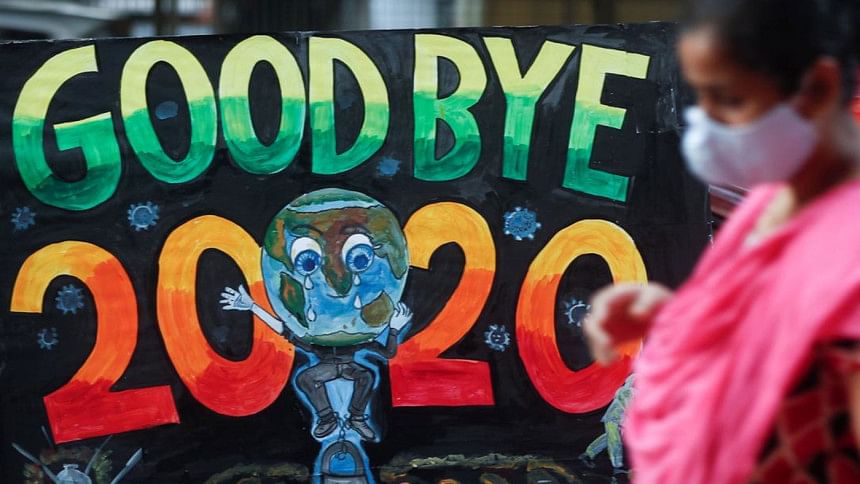 One year ago, when we stepped into an exciting new decade, few would have guessed what the year 2020 would ultimately look like. It was a difficult year for people all across the world—a year of great uncertainties, and for many, a year of great many losses. Nevertheless, as we bid farewell to 2020 and begin the new year, we cannot help but feel optimistic that one of the most difficult years in recent memory is now behind us—and that what lies ahead is a better and brighter future.
The reality, however, is a bit more complex. The Covid-19 pandemic, which dominated the headlines and life across the planet in general last year, continues to pose significant threats. Its impact has been so severe that people everywhere now talk about a "new normal", in acknowledgment of the fact that normalcy in life itself has been knocked off its axis. The economic impact of Covid and the ensuing lockdowns have ruined many lives and livelihoods, forcing the world backwards and pulling people further into the poverty trap. It has exposed serious failings in our healthcare and education sectors, and made us pay a hefty price for the lack of adequate social safety net measures. Thus, the future can only be brighter if we take these lessons in stride and choose to do differently in the times ahead.
What the pandemic has also demonstrated is how interdependent nations across the world and their peoples have become, and what the cost of being cut off economically, socially, and physically from each other is truly like—and that it is not pleasant. Herein lies a great lesson for all nations, their leaders and people: the world cannot move forward when some of its inhabitants, no matter who they are, are left behind.
But there are some positives that we can take into the new year also. Nations around the world and companies are trying desperately to come up with a vaccine that can end the threat of Covid-19 once and for all. Producing a safe and effective vaccine for all should be the top priority of 2021. And here, as well as in the distribution of any vaccine that is ultimately most effective, we must have cooperation between nations and international bodies. Otherwise, as 2020 taught us, the world will not recover from the setbacks that it suffered during the last 12 months.
During certain periods last year when the crisis was at its peak, we unfortunately witnessed a series of events which showed how free speech and the free press had become intolerable for governments—including our own—and those occupying the seats of power. The justification that was given every time was that such actions were necessary to stop the dissemination of rumours and misinformation. However, as history has repeatedly shown, the answer to "bad speech" is "good speech", not censorship—because the truth is always the best antidote to lies. We hope that in the coming year, our government, in particular, will allow greater space for peoples' expression to flourish and uphold this most basic human right, as well as all the others, that it is constitutionally obligated to protect.
As a newspaper devoted to the truth, The Daily Star commits to continue to work for public interest, for social justice, for the young people of this country, for development, for the environment, for better democratic practices and for freedom of expression. We thank all of you who have stood by us all these years. A very Happy New Year to our readers and patrons!