Slum dwellers stuck in a vicious cycle of debt
Roll out safety net programmes, waiver repayment of loans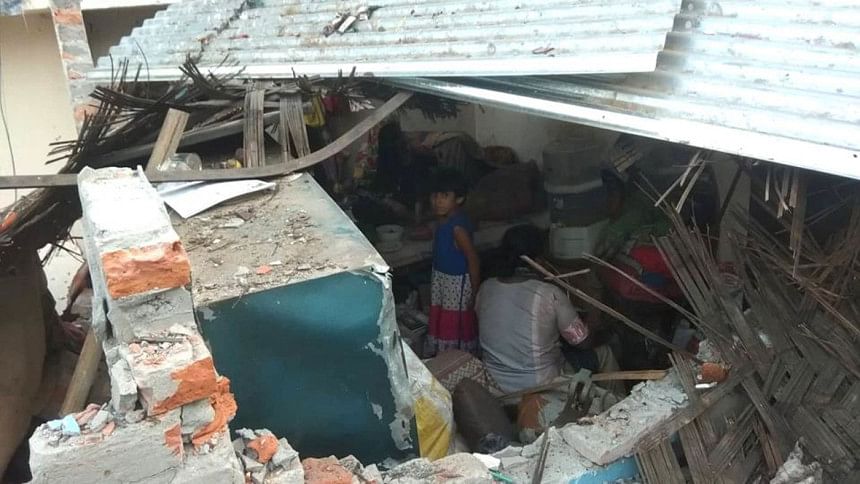 A report published in this daily on June 26 paints a bleak picture of the plight of urban slum dwellers who, having lost their regular income since the onset of the pandemic, are now finding themselves deeper and deeper in debt. Some of them already had huge debts from before—Babu Hossain, for instance, had borrowed Tk 60,000 from a bank and another Tk 60,000 from an NGO, after a fire destroyed his mobile phone repair shop at Bou Bazar in the capital's Karail slum. After his shop closed as a result of the nationwide shutdown, he had to take out additional loans at high interest rates from two loan sharks in the slum to pay his family's medical bills. Now, everyone is asking him to pay back their dues—his landlord, bank, NGO and the sharks—and Hossain simply has no way to pay them back.  
Slum-dwellers who remained in the capital since the lockdown began have essentially been left to fend for themselves. The amount of relief distributed by the government and NGOs have simply not been enough for the large number of people who live in the slums. Taking advantage of the helplessness of these people, unscrupulous money-lenders are charging exorbitant rates on loans and pushing slum dwellers into a vicious cycle of debt, from which they cannot recover in the foreseeable future. Meanwhile, NGOs and banks have also began to pressurise their clients for repayment of loans since the lockdown has been lifted, which has forced many to reach out to loan sharks to make ends meet.
If the government continues to fail to provide comprehensive safety net programmes for the urban poor, it is inevitable that they would find themselves in such dire situations. NGOs and private initiatives, which are providing relief, are doing so on an ad hoc basis, and as such are leaving out a vast majority of the population in need.
Under the circumstances, we urge the government to roll out safety net measures for the urban poor, monitor the unscrupulous behaviour of exploitative moneylenders and increase the availability and accessibility of low-interest loans to low-income groups. We also call upon NGOs to waiver the repayment of microcredit loans of those living below the poverty line till their economic situation improves and to provide flexible schedules for repayment of new ones.