Revive the jute mills and pay workers their dues
Govt should take every decision judiciously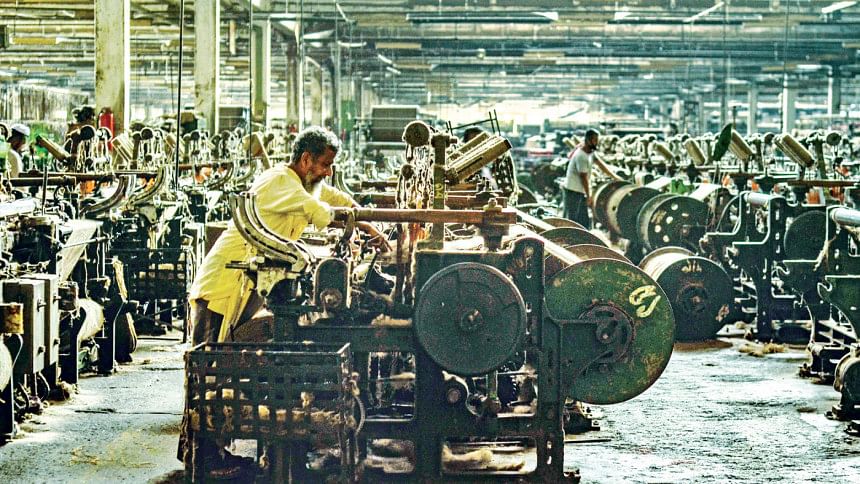 When the government closed down the 25 jute mills operating under the Bangladesh Jute Mills Corporation (BJMC) on July 1, it said that the mills will be modernised and re-opened under PPP (Public-Private Partnership), joint venture or lease process and the laid-off workers will be given priority while manning these modernised mills. The prime minister at that time gave directives to place a proposal before her on how the closed jute mills can be restarted and survive competing with local and international markets. She also directed the officials concerned to prepare the list of workers of the state-run jute mills within three days and send their dues directly to their bank accounts. Two months after the shutdown of the mills, have the laid-off permanent and temporary workers been paid their dues? Has there been any progress in the government's plan to modernise and reopen the mills? 
As the government has been planning to facilitate private sector-led enterprise development, the first step they should take is clear all the liabilities and bills of BJMC. For that a proper financial audit and valuation of assets of BJMC entities are needed. Then the government should allocate necessary funds to clear the dues of the 25,000 workers. There is also no need for operating the BJMC under such a large organogram with staff at the head offices and the mill offices. So, the government should scale down the BJMC into a small unit under the ministry.
Of the 25 mills closed, many are in good locations with ready-to-use infrastructure such as ready land, electricity and gas supply and available workforce, which could attract both local and foreign investors to set up medium and large-scale enterprises. These mills and lands should be utilised properly. At the same time, the government should promote small and medium scale jute mills and private sector investors should be able to purchase machineries from the closed jute mills to set up such mills across the country.
Moreover, in order to create and increase the demand for jute products in the local market, the government should properly enforce the Jute Packaging Act 2010 which makes the use of jute bags in packing food stuff and farm produces mandatory.
And most importantly, while going for privatisation of all these dead jute mills, the government must not forget the plight of the laid-off workers. It should clear all the dues of the workers as soon as possible and prioritise employing them in the modernised mills. These are a few of the issues the government and the jute ministry should consider while planning to revive this sector.