Editorial
Myanmar elections must not exclude minorities
A transition to democracy must involve free, fair and inclusive elections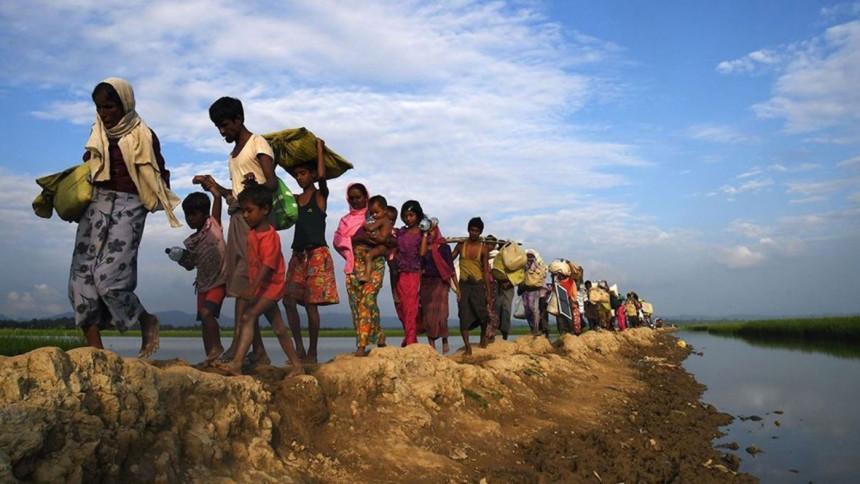 The UN has expressed serious concerns over human rights violations ahead of the general elections in Myanmar on November 8, including the right to political participation of minority groups such as the Rohingyas and Rakhines. The international body is right to be worried—Myanmar's human rights record has been abysmal of late, with both the UN and the International Court of Justice (ICJ) acknowledging that certain "clearance operations" carried out by the Myanmar military in Rakhine in 2017 could have amounted to genocide.
While Myanmar is being investigated in the ICJ and the International Criminal Court for genocide and/or war crimes, State Counsellor Aung San Suu Kyi has repeatedly assured the international community of the nation's commitment to tolerance and democracy. The upcoming elections were expected to be an opportunity to show the world that this assurance was more than mere words. Instead, the policy has been to continue to push minorities out of public spaces, with Rohingya candidates being barred from contesting in elections and with voting being barred in 56 townships, including in Rakhine, with no public justification from the Election Commission regarding this decision. This disenfranchisement of Myanmar's own citizens in areas largely inhabited by ethnic minorities is especially disturbing when viewed alongside Myanmar's discriminatory citizenship and electoral laws, which have come together to create great inequalities along racial and religious lines, with Muslim minorities being largely excluded from citizenship. 
On top of that, civic spaces in Myanmar are still marred by restrictions on freedom of speech and access to information, and a complete intolerance of criticism of the government or the military, as made clear by the recent arrests of at least 34 student activists who were protesting internet shutdowns and demanding an end to the conflict in Rakhine and Chin states. The authorities in Myanmar cannot claim to be transitioning to democracy while conflict continues to escalate, minorities continue to be disenfranchised and dissent continues to be silenced within its borders. We urge the UN and all international and regional stakeholders to hold Myanmar's leaders to account and ensure that free, fair and inclusive elections are held.