Editorial
Government's decision to increase the number of ICU beds
A positive step, but a little late for comfort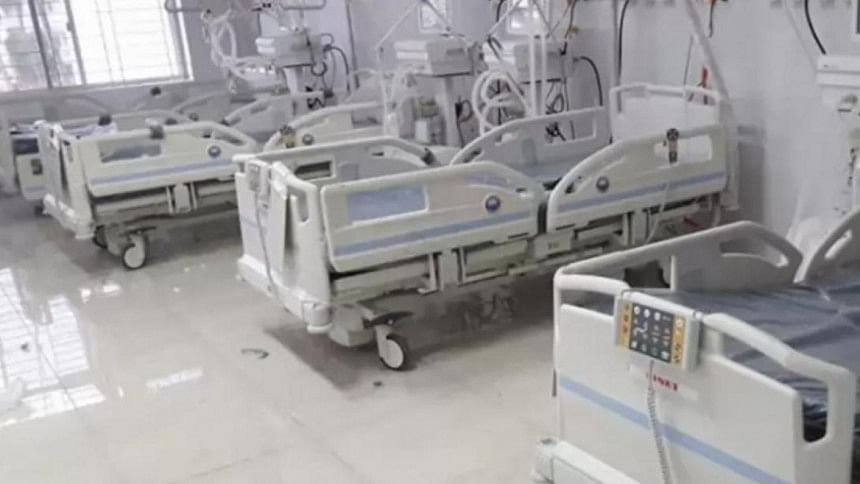 It should come as good news that the government has decided to double the number of ICU beds in Dhaka to cope with the surge of Covid-19 patients. And it is expected to be done in the next ten days. We, however, feel that the decision should have come sooner. It is another instance of the administration taking the right action—but much delayed. We do not doubt that many lessons had been learnt during the last one year from the experiences of combating the pandemic, and one had hoped that the planning elites would have acted timely on their experiences to remove the lacunae in various areas. The prevailing conditions suggest that they did not.
The most acute of all was the critical shortage of ICUs in both public and private hospitals. It was felt back then, and even after 13 months the problem exists. Regrettably, the number of cases is increasing every day and critical patients are being turned away because of lack of space in Covid wards and ICUs. For the already affected, the decision to increase the number of ICU beds after ten days can be of little comfort, especially those requiring immediate and urgent care. 
It is not that the indicators were not present. We witnessed the emergence of newer strains in Europe and the US early this year. Our biggest neighbour, India, has had the misfortune to be struck most severely by the second strain. Yet we did not react till very recently.
But it is not the matter of ICUs only—even oxygen has been in short supply, and as a result, uninterrupted supply to critical Covid patients is not being ensured. The situation has not improved over the last one year, unfortunately, even though we recall this point being highlighted in the media as well as in the deliberations of the Committee to combat the pandemic last year. 
Doubling the ICU and normal beds is a tall order, but we hope the government will meet its aim. Facilities outside Dhaka should also be increased—we have seen how severe the shortage of facilities to treat Covid-19 patients is in other districts. It would be well for the authorities to keep in mind that the pandemic is not likely to be a one-off event. Experts fear that it will be with us for some time. We should therefore take timely actions, which was not the case this time, and plan for tomorrow rather than yesterday.