A farce of a lockdown
Authorities must come up with a clearer strategy to stop Covid-19 spread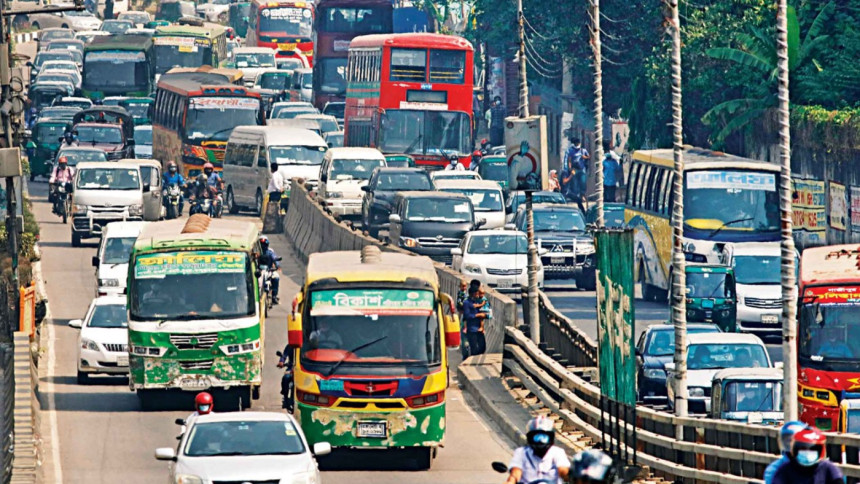 The ongoing restrictions to contain the surge of Covid-19 infections seem to be failing badly. According to a report by this daily on Thursday, people are still coming out in large numbers to buy commodities from shops or to have refreshments at tea stalls in their neighbourhoods. Many people are also going to their workplaces by rickshaws or other forms of transport. In Dhaka, people in large numbers are seen moving around freely on a daily basis. On top of that, demonstrations by traders and shop owners have led to large public gatherings at kitchen markets and their nearby areas. Bowing to their pressure, the government has now decided to allow keeping shops and shopping malls open for eight hours every day.
Meanwhile, on Wednesday, the country reported 7,626 Covid-19 infections, the highest in a single day, as well as 63 people dying from the virus within a span of 24 hours. Amidst such a huge spike in the number of new infections and deaths, the lack of concern being shown by the authorities, as evidenced by the absence of any attempt to strictly enforce the "lockdown", is shocking.
This has alarmed experts who questioned the effectiveness of the restrictions that have been put in place. According to them, such relaxed measures will not yield any results, more so because some of the restrictions laid out in the government's 11-point directive were not rational, while others were contradictory. Furthermore, a lack of coordination, community involvement and the absence of supportive actions for the possible sufferers due to the restrictions have made it difficult to implement most of the measures.
Given that the current restrictions are not at all working to curb the spread of the virus, it is time for the government to go back to the drawing board and come up with a better, more comprehensive strategy, by involving the experts this time. The authorities cannot just expect to let things run their course and hope that the virus will disappear on its own.
If we continue along our current trajectory, the number of people infected will keep on rising every day. Thus, the authorities must come up with stricter measures to try and contain the virus. In that regard, deploying army personnel to ensure enforcement of the health safety guidelines is something that the authorities should start considering. They should also consider launching a new and expanded stimulus package for the poor people and small traders to cushion the economic fallout of such measures.