Climate change will hurt Bangladesh
World Bank report paints grim picture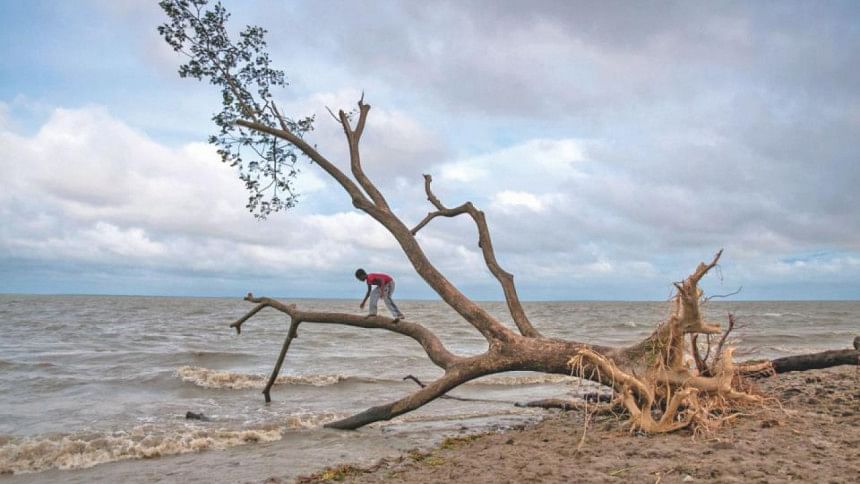 According to a World Bank (WB) report titled "South Asia's Hotspots: The Impact of Temperature and Precipitation Changes on Living Standards", more than 75 percent of the population (13.4 crore people) will be adversely affected by rising temperatures which will result in a rise of vector-borne and other infectious diseases. If the WB report predictions come true, we could be looking at a loss of nearly seven percent of our GDP, or USD 171 billion. The numbers are mindboggling because entire population centres in the country have been mapped out and the cost of inaction by global powers is going to be borne by Asian countries including Bangladesh.
While major economic powerhouses in Europe, Asia and the Americas continue to bicker over the preventive measures outlined in the Paris climate change agreement of 2015, the cost of inaction will mean that countries like Bangladesh may see the average annual temperature rise by 1-1.5 degrees Celsius by the year 2050. We could be looking at wiping out achievements of preceding decades and a return to earlier poverty levels as agriculture production takes a hit thanks to submergence of low-lying regions and lower annual rainfall.
The report singles out Chittagong as the third most affected region. That is bad news for Bangladesh. The port city is the second largest urban centre in the country and it is also a major commercial and economic hub that hosts the country's premier sea port. At the end of the day, we need to take cognisance of these hard truths and start investing in new economic areas. We must look beyond agriculture so that when these climatic shocks hit us, the populace and the economy are better equipped to handle them.