Editorial
Bangladesh and India's relations must go to the next level
Stumbling blocks in the friendship have to be removed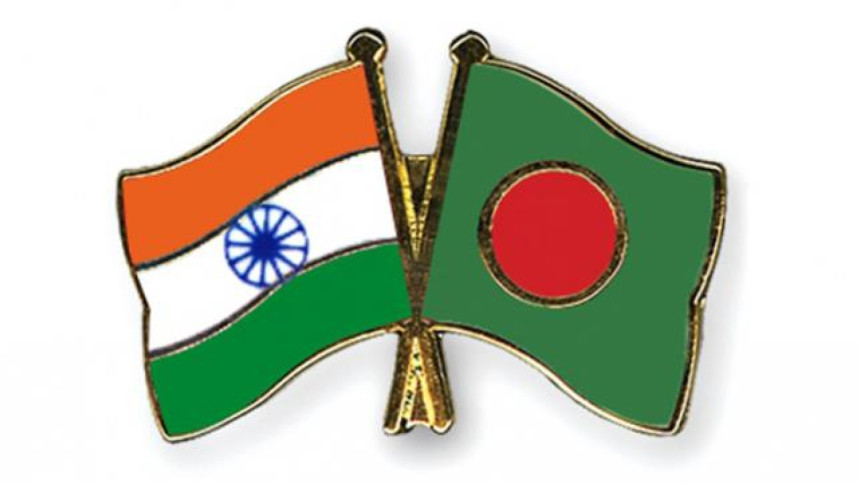 As Bangladesh approaches its 50th year and observes the birth centenary of Bangabandhu Sheikh Mujibur Rahman, and Bangladesh-India celebrate 50 years of their friendship, the virtual summit between Prime Minister Sheikh Hasina and Prime Minister Narendra Modi bears special significance. Many of the commitments made anticipate further strengthening of this close friendship. This includes India's promise to promptly deliver to Bangladesh the Covid-19 vaccines it is producing and the commitment to strengthen bilateral and regional cooperation on trade and connectivity, especially by removing non-tariff barriers. Thus relations between the two countries, especially at the political level, are very amicable and positive. There are, however, certain issues that stand in the way of taking this friendship, which has great strategic significance to both countries, to a deeper level of trust, mutual understanding and cooperation.
Bangladesh is anxiously waiting for certain crucial issues to be resolved. PM Sheikh Hasina has sought early signing of the interim agreement on Teesta water sharing that had been agreed upon a long nine years ago. Although PM Modi has expressed India's sincere commitment to address this, the people of Bangladesh would like to see a concrete resolving of this issue as quickly as possible.
There are also some trade-related thorns in the economic relationship of the two countries that need to be removed. We would, for instance, like to see the anti-dumping tax on jute products removed. The implementation of the Indian Line of Credit to Bangladesh aimed at boosting infrastructural development, among other things, has been delayed due to bureaucratic hurdles that need to be addressed. The condition of around 85 percent of materials to be sourced from India for infrastructural projects (which has been relaxed in special cases) needs to be revised as it may hurt Bangladeshi industries, such as those producing cement and rods. What is the logic of sourcing materials from India when they are abundantly produced in Bangladesh?
We are also less than happy with India's role, or lack thereof, in the Rohingya refugee repatriation that Bangladesh has been burdened with. A more active role is sought from India, one that will be prioritised over its economic interests in Myanmar. The continuous border killings of Bangladeshi nationals by BSF despite India repeatedly promising to address this issue, has been cause of great disappointment for Bangladesh. A more sincere effort is needed from the Indian side to put a stop to these killings.
At this important juncture of their relations, the most important element is trust and sincerity. India must show greater understanding towards Bangladesh by letting go of its unnecessary prickliness regarding Bangladesh's relations with China. Bangladesh, in its endeavour to develop and progress, will continue to reach out to other countries as it has to Japan, the US, China and the European countries. It will do so for its own interests. This in no way affects its close ties with India with which it shares a most important and emotional history—our Liberation War. Therefore, India must be rest assured that Bangladesh will not do anything that will in any way compromise India's security concerns.
We hope that this auspicious milestone of relations between the two countries will usher in a significantly more meaningful height of mutual cooperation by removing all the stumbling blocks that keep coming in the way. Most decidedly, the ball is in India's court.