Asean shouldn't be at Myanmar's beck and call
Heed the legitimate grievances of Rohingyas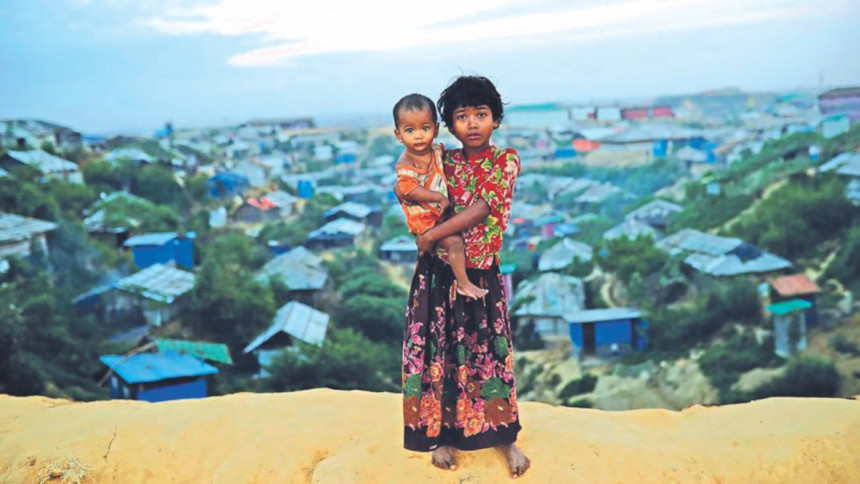 The recent visit by a joint delegation of Myanmar and Asean to the Rohingya camps in Cox's Bazar saw Myanmar follow the usual trail of deceptions, falsehoods and complicit silence which have come to be associated with its bid to sell its repatriation story. Although they tried, unconvincingly, to persuade the Rohingyas to return home, without heeding any of their demands, it wasn't the latter that was their intended listeners. With the genocide trial underway at the International Court of Justice, Myanmar clearly timed the visit to send a message about its "commitment" to addressing the Rohingya crisis and thereby bolster its position in the trial. As preposterous as these theatrics maybe, what is more disturbing is the role of Asean, of which Myanmar is a member country.
Asean's transformation from its pro-Rohingya stance in the early days of the crisis to its hands-off strategy in later days is baffling, to say the least. As the crisis lingered on, much to our shock, it further degenerated into being at Myanmar's beck and call, aiding it in advancing its cause at the expense of millions of Rohingyas. One may recall the disclosure of a leaked report in June in which Asean gave Myanmar a clean chit: blatantly hiding well-documented facts about the brutalities committed by the Myanmar army in Rakhine. Such an act, as we have said in earlier columns, amounts to validating and legalising actions that have been internationally accepted as "ethnic cleansing". Now, by sending its team to do Myanmar's bidding, at a time when it is expected to extend support to the judicial process of the UN, Asean has once again shown its pro-Myanmar bias and the moral hollowness at the heart of its Rohingya policy.  
Clearly, it is not just Asean's credibility that is at stake here. We are talking about the fate of a stateless people who have been persecuted again and again, and who are now staring into an even darker future because of the parochial interests of Myanmar and its backers and because those responsible for its ethnic cleansing project couldn't be brought to justice. Asean needs a critical rethink of its existing policy. Instead of blindly supporting Myanmar, it should engage in a constructive dialogue for a viable solution to the crisis. And there can be no solution without addressing the legitimate demands and concerns of the Rohingyas. If one thing that the protracted crisis has proven, it is that a business-as-usual approach is not going to solve it.