Editorial
Amendments to Road Transport Act: In whose interest?
Govt should not give in to the pressure of transport lobbies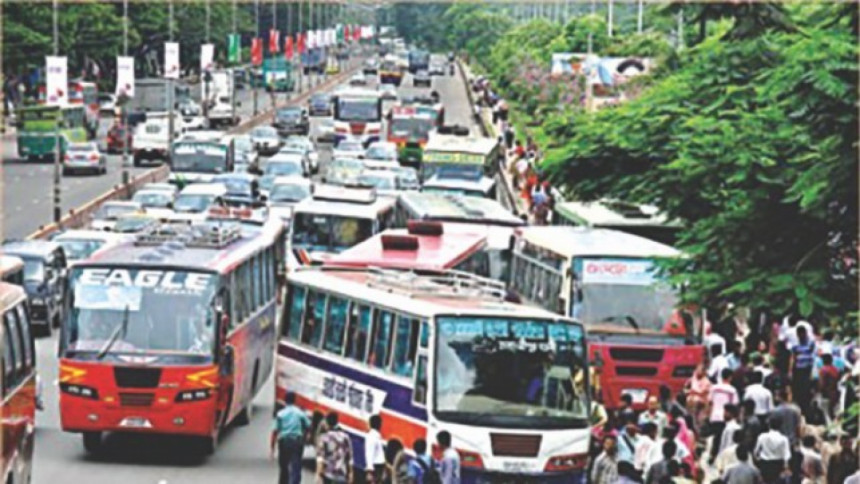 In an unfortunate development in the transport sector, a committee formed with three ministers to look into how the Road Transport Act-2018 could be implemented has come up with some suggestions of change to the Act. The committee held a meeting on August 19 with the transport owners and workers associations and came up with these changes. Although it has not yet disclosed the proposed changes, what we have learnt is that changes include reducing the fines for different traffic rules violations while there will also be some changes in the rules of the Act. The National Road Safety Council will take the final decision on the amendments being sought after the committee submits its reports.
The associations of transport owners and workers were demanding amendments to some sections of the Road Transport Act-2018 ever since it was passed in parliament. Amid mounting pressure from these associations, the government could not enforce the law in time. And when the government finally took the initiative to do so in November last year, Bangladesh Road Transport Workers Federation called strikes demanding changes to several sections of the law which included making all offences under the Act bailable, scrapping of the provision for fining a worker Tk 5 lakh for involvement in a road accident, reducing the minimum educational qualification requirement for obtaining a driving licence from class-VIII to class-V, ending harassment by police on roads, etc. Amid their pressure, the government could not yet enforce several sections of the Act—parts of nine out of 126 sections of the law are currently ineffective. And now the transport owners and workers are lobbying for further changes!
Clearly, these changes in the law will only make it weaker and it will hardly help in making our roads safe. We urge the government not to bow down to the pressure from the lobbyists and discuss these legal issues with experts and all the stakeholders concerned before coming to a decision on the amendments. Only holding meetings with the transport owners and workers associations, leaving behind other stakeholders, will not help in disciplining the sector.