Legal loopholes favour rapists, harm victims
The system must be reformed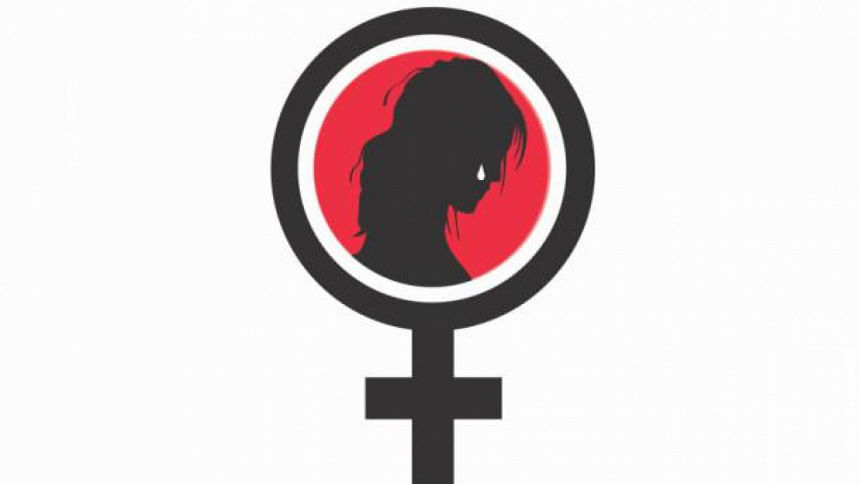 The staggering statistics collected by Ain O Shalish Kendra (ASK) of the number of women and girls raped is a cruel reminder of how little has changed when it comes to the incidence of sexual violence in this country.
ASK reports of at least 187 women raped in three months and of 29 facing sexual harassment. Among the rape victims, 19 women were killed and two committed suicide. These are only the cases that have been reported. We can only imagine the number if all cases of rape and sexual harassment were reported.
Almost everyday, we read reports of women and children being raped—even infants have not been spared. One of the latest reports is of Beauty Akhter—a teenager who was raped, then kidnapped, raped again and then killed—all because she had dared to protest and seek justice. This paper has also done a series on the trauma that victims go through after surviving rape due to loopholes that allow rapists to go scot-free, which no doubt encourage other rapists to carry out their heinous acts. The report cites a study by the Police Bureau of Investigation (PBI) that found that those accused in cases under the Women and Children Repression Prevention Act (2000) get acquittal because of mistakes by investigation officials, medical officers or magistrates. In fact, we have often read about justice being denied to victims of rape because of the lack of sensitivity and concern shown by law enforcers when victims or their families have tried to file a case. If the rapist is well connected, chances are high that he will somehow dodge the law because of legal loopholes.
Major changes have to be initiated to fight this diabolical crime. Law enforcers must be extra efficient and sensitive in taking these cases, sending the medical evidence and filing reports properly. The High Court directive to monitor cases under the Women and Children Repression Prevention Act (2000), which should be disposed of within 180 days, must be enforced. The system has to be reformed at every step to ensure that rapists are given exemplary punishment and do not get away with their abominable crimes.