Indifference to the environment
Can we save our rivers, forests and air?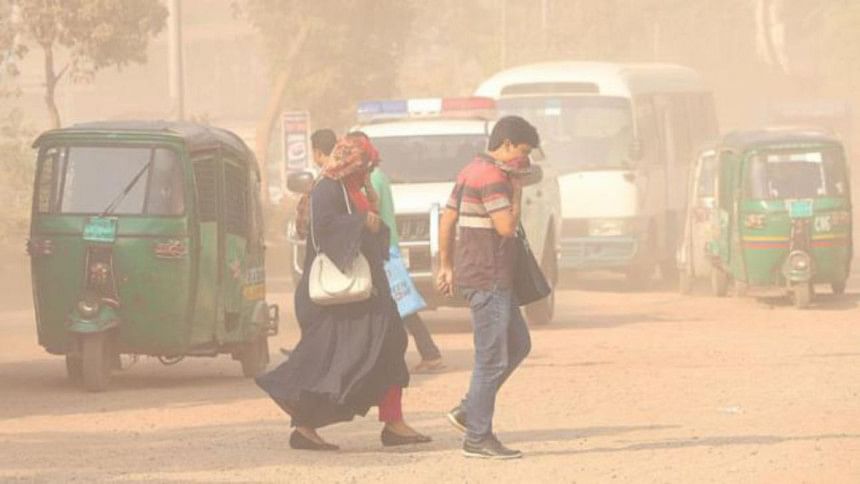 It is sad but not surprising news that the Environmental Performance Index (EPI) 2018 has ranked Bangladesh as the second worst country in the world in terms of handling environmental issues. We have actually ranked lower than even two years before. The report, produced by researchers from Yale and Columbia universities in collaboration with the World Economic Forum, has scored countries according to how well they have cleaned up or protected the environment – especially in terms of cleaning up the air quality, protecting biodiversity and other areas.
This paper has been, almost since its inception, championing the cause of saving our rivers and water bodies – but our appeals have fallen on deaf ears. Many rivers are facing a sure death thanks to indiscriminate land grabbing and dumping of untreated toxic waste from factories and households. The result has been destruction of biodiversity and risks to public health.
When it comes to air quality, we are the second worst in Asia after Delhi, according to WHO. Our air is filled with dust, noxious gases and harmful particulates – all threats to our health. A spike in respiratory diseases including asthma and pneumonia are evidence of this deterioration. The deteriorating air quality can be attributed to indiscriminate construction, building of brick kilns and vehicular emissions. Meanwhile, trees are being indiscriminately cut all over the country making us more vulnerable to natural disasters. Development projects are being initiated at the cost of loss of forest and precious biodiversity.
Managing the environment does not seem a priority for us. And this is what is reflected in the EPI. The prime minister has recently reiterated the need to maintain and protect our rivers which will catalyse development. We hope her words will be heeded to reverse the trend of degrading our precious natural resources.