Hold Myanmar to account
Listen to the Nobel laureates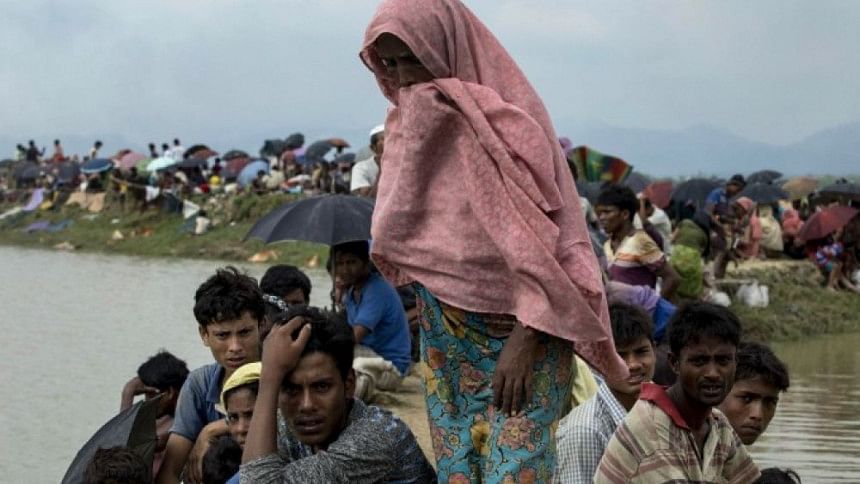 The recent comments made by three Nobel laureates when they visited Rohingya refugee camps in Cox's Bazar, have brought to the fore the need for the international community to be unanimous in taking concerted action against the genocide that forced more than a million Rohingyas to flee their homeland, Myanmar. Tawakkol Karman, Shirin Ebadi and Mairead Maguire, all Nobel Peace Prize winners and part of the Nobel Women's Initiative, have called for those responsible for the killings, gang rapes and burning of villages to be tried in the International Criminal Court. They have publicly appealed to their fellow laureate Aung San Suu Kyi to 'wake up' or else be considered as one of the perpetrators of the crimes.
The Nobel laureates' outrage and appeal to the international community to take more direct action to bring the perpetrators of the genocide to justice is echoed by the EU which has decided to impose sanctions against Myanmar generals responsible for the systematic human rights violations. But a mere arms embargo, which so far has been the only form of sanction officially declared by the EU, is not enough to pressurise Myanmar into admitting that such human rights violations have taken place and taking action against the perpetrators or into taking back the Rohingya refugees with full citizenship rights and guarantee of their security. Obviously, international pressure has to be more intense and include UN members China and Russia to join in the condemnation of Myanmar which has continuously denied the ethnic cleansing and refused to give access to international media and UN bodies into its territory for objective assessment. The UN Security Council tried several times but failed to take concrete action against Myanmar because of the veto of China and Russia.
The international community has a responsibility to make Myanmar accountable for its actions and the Nobel laureates have rightly pointed out the urgency of doing this.