Economic zone on farmland
Stop this menace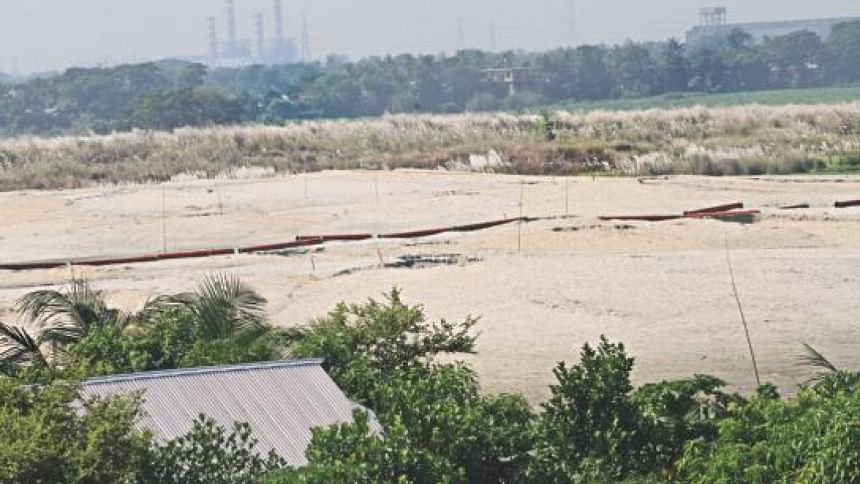 We are deeply disturbed by a business group's move to set up a resort city encroaching on a part of the Meghna and filling its bank with sand in a low-lying wetland and multi-crop fertile land. That it has come hot on the heels of a March 2014 High Court order against the ravage of arable land is unsettling. The company, which was fined for the wanton destruction of the farmland covered under government's IRRI rice cultivation scheme, now wants to develop a private economic zone in the very place. This time, it is armed with the pre-qualification issued by a government agency! And that too after the Prime Minister has categorically warned against such practices. 
Appalled though we are, the country is no stranger to such systematic destruction of ecologically-sensitive land. With the convergence of vested interests comprising of a section of developers and dishonest government officials, rivers and arable land are being encroached upon and filled up at an alarming rate. The fact that the said company is allowed to fill this huge swathe of arable land with sand is a testament to the institutionalised corruption that prevails among the regulatory agencies entrusted with safeguarding them. 
There is no denying that industrialisation is essential to economic growth, but it should never come at the expense of the livelihood of the poor. In this case, the owners of this strip of the bank of Meghna are being forced to sell their land, their lone source of income. We want to remind the government that the country loses farmlands 1 percent every year, and if it shrinks at such a worrying rate, it will be difficult, if not impossible, to ensure self-sufficiency in food production. The officials concerned need to put a halt to the proposed economic zone and reclaim the river, the riverbed and the adjoining land and give it back to its rightful owners. Also, it is also necessary to identify and prosecute the elements responsible for the destruction of the invaluable farmland.