Editorial
Attack on Santals
Protect their rights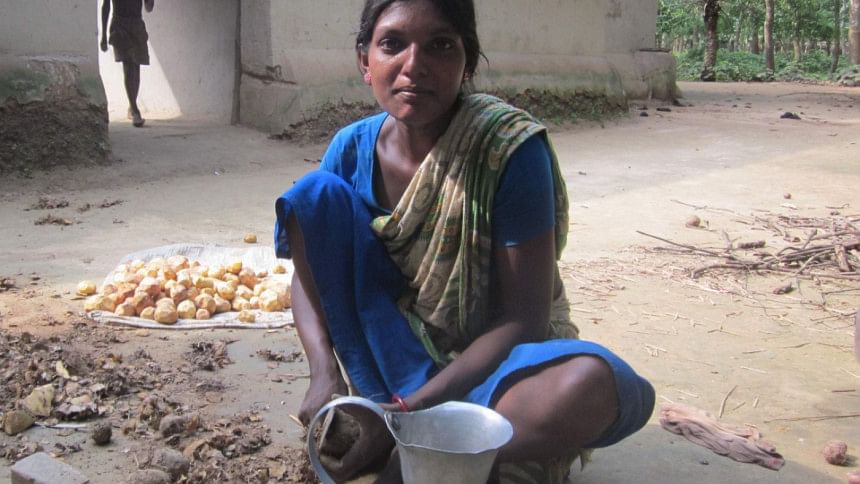 The clash between Santals and workers of Rangpur Sugar Mills in Shahebganj backed by local police in Gaibandha, which resulted in the death of a Santal, is disturbing. It is also unacceptable that following the incident 20 houses of the Santals would be looted and vandalised by local people. Now the people of the ethnic community are living in deep fear of arrest and further harassment. 
During the Pakistan period the government acquired the land from the Santals for a sugar cane farm. It was agreed that the land would be returned to the original owners if it were used for farming any other corps. However, the agreement was violated and the mill authority leased out the land for farming other crops. According to local upazila land office, only 92-97 acres of 1842.3 acres of the land were being used for farming sugarcane in 20145-15 fiscal year. The local Santals had complained about this infringement of the contract but nothing positive happened. The recent clash erupted when the Santals resisted illegal harvesting by mill workers. 
We wonder why the local administration instead of finding an amicable solution of the issue sided with the mill works and used excessive force against the Santals who have every right to protect their rights. The government should properly investigate the issue. The role of the mill authority should also be scrutinised. Any further harassment of the ethnic community needs to be stopped. Also the administration should ensure that the letter and spirit of the agreement made at the time of the acquisition of the land be respected.