DMP forms anti-kidnapping squad
DMP forms anti-kidnapping squad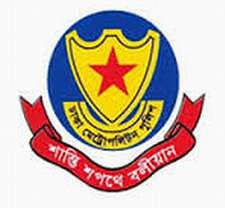 The Dhaka Metropolitan Police (DMP) today formed a 40-member anti-kidnapping team to prevent abductions in the metropolitan area.
The move came in the wake of the recent abduction spree in Narayanganj, Monirul Islam, joint commissioner of the DMP, said at a press briefing.
People have been asked to call at the designated hotline, 01713 398 327, which will remain open 24 hours.
Sanowar Hossain, additional deputy commissioner of Detective Branch of police, will lead the 40-member team, which also has two assistant commissioners as members.
"This team has already started its function," Monirul said.
The team will conduct raids to rescue abducted victims and arrest kidnapers, he added.