Digital Security Act: Three journalists get bail in Habiganj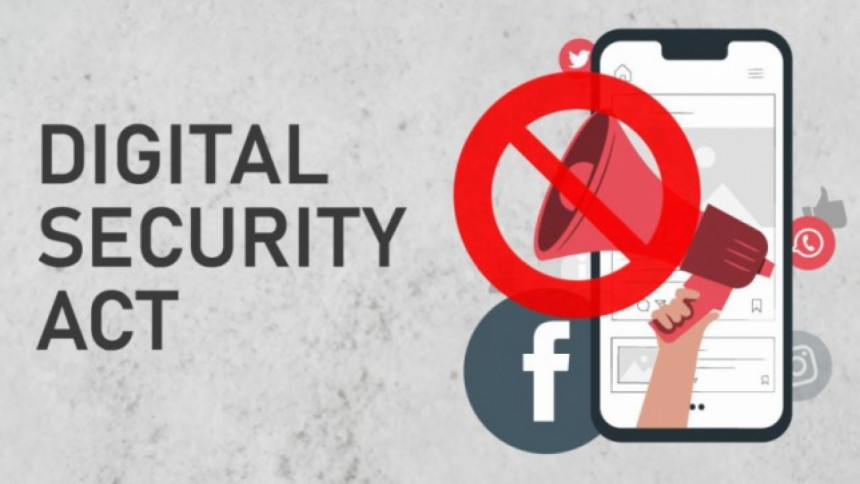 Three journalists of Dainik Amar Habiganj, a local newspaper, were granted bail this afternoon in a case filed under Digital Security Act.
Habiganj Senior Sessions Judge Amjad Hossain granted bail to the three -- Nuruzzaman Manik, executive editor, Raihan Uddin Sumon, news editor, and Tareq Habib, chief correspondent of the newspaper.
Habiganj Bar Association general secretary Ruhul Hasan Sharif confirmed it to our Moulvibazar correspondent.
On June 28, the three journalists surrendered to Habiganj Police Station and police produced them before Judicial Magistrate's Court the same day. The court sent them to jail when they submitted bail petition.
Sayeduzzaman Zahir, general secretary of Habiganj Press Club, lodged the case against Sushanta Dasgupta, editor and publisher of the newspaper, and the three journalists on May 21 for running "false reports" on lawmaker Abu Zahir. 
According to Sayeduzzaman, the lawmaker from Habiganj-3, Abu Zahir, is a respected person. He is also the district Awami League president and a lifetime member of Habiganj Press Club.
"I felt that the reports directly affected the image of the press club also. That's why I filed the case," Sayeduzzaman said while speaking to The Daily Star on May 22.
Lawmaker Abu Zahir said, "My public image has been compromised because of those false reports."