Digital Security Act: Provide training to IOs to end probe in 75 days, HC orders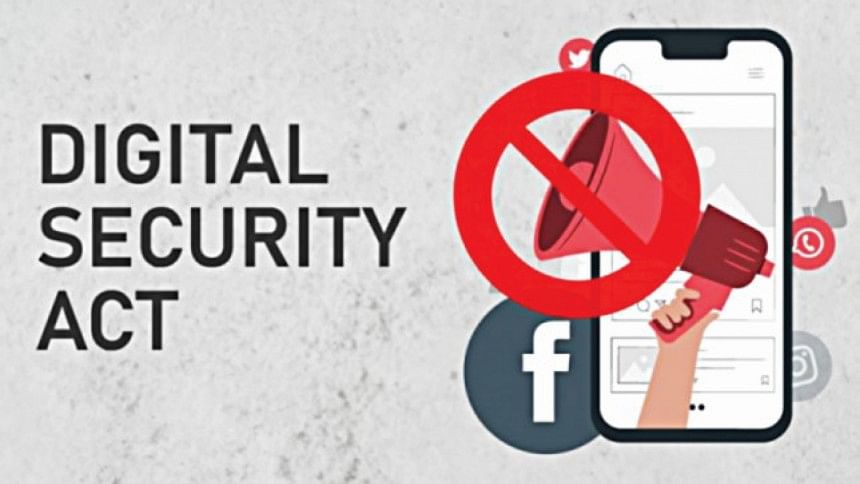 The High Court has directed the Inspector General of Police (IGP) to take necessary steps for providing training to the investigation officers concerned in order to complete probes into cases filed under Digital Security Act in 75 days.
"The investigations officer must take permission from the tribunals (cyber tribunal) concerned in order to continue investigations of the cases filed under the Digital Security Act, 2018 after 75 days of their filing under section 40 of the act," the court said.
It was noted that investigations of many cases including those filed against photojournalist Shafiqul Islam Kajol under this act were not completed in the stipulated period and the probes continued without permission from the tribunals.
"That is why, the IGP is directed to take necessary steps and to provide training to the police officers concerned to this effect," the HC said.
The HC bench of Justice M Enayetur Rahim and Justice Md Mostafizur Rahman came up with the directive and observation in the full text of its verdict granting bail to photojournalist Shafiqul Islam Kajol in two cases filed under the Digital Security Act.
The full text of the HC verdict was released after the judges of the bench signed it on December 22, court sources said.
Kajol will get released after the copy of the HC verdict reaches the jail authorities, his lawyer Jyotirmoy Barua told The Daily Star on December 23.
The HC bench led by Justice M Enayetur Rahim on December 17 granted bail to Kajol as the investigation officers failed to take permission from the cyber tribunal to probe the two cases within 75 days of their submission.