Maa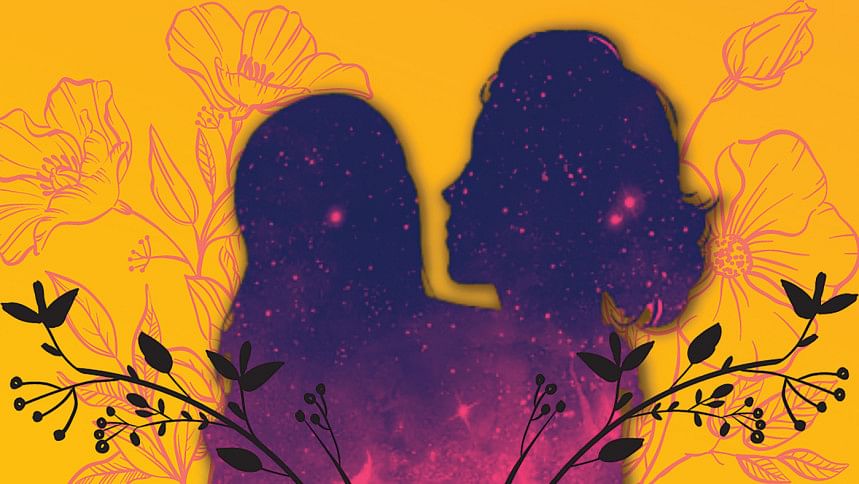 Her hair is like black silk threads
Glistening in moonlight.
Her eyes, a deep dark sea
A sight to make my mind free
Of all the worries consuming me. 
Delicate like butterfly wings,
And yet as strong as boulders
Her mind is a divine place,
Eternal peace on her shoulders. 
Like droplets of morning dew,
Her shimmering soul dances.
Her laughter is the music,
To which my soul prances.
I am her world; she is my sun.
Her existence is equal to none.
Without her presence I am lost,
She brings spring to the frost,
That numbs my soul with searing pain.
For her, on earth, I wish to remain.
Aishwarya Raihan is a contributing writer for Arts & Entertainment and Star Literature.