Favourite season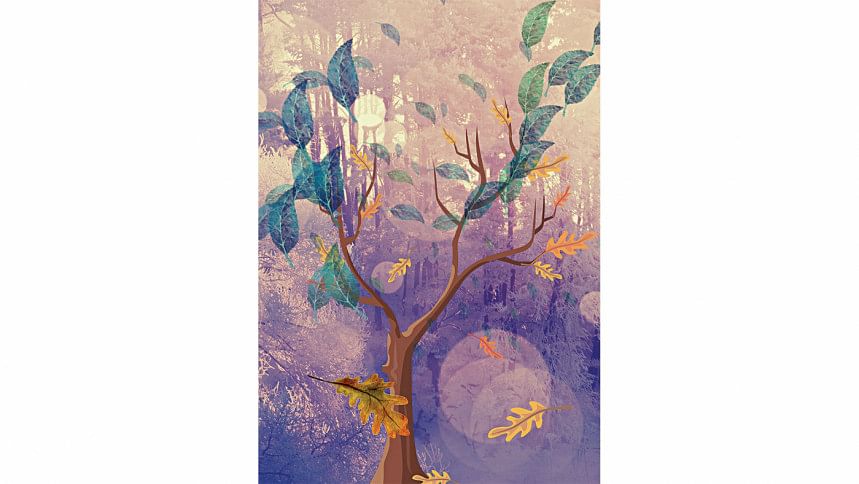 Trees hanging bare
Leaves are strewn recklessly
Scattered upon the mourning ground
At the mercy of the winds
Fracturing their existence
I'm cold!
Showers and storms give way
To a surge of sunlight
A fragrance of hope floats in
On morning breeze
And his warmth gently unfolds
Upon the day.
The light drifts voluptuously now
Taking me to a place
Beyond discernment.
Enchanted by rustling whispers
Irretrievable moments play across my lips
Letting life in, abandoning the cold.
Stitched to horizons in unyielding thread
Skies imbued in plumbless peace
Never to breathe another fleeting moment
Knowing that this love exists
Outside of time
In every single season.
Hasan Maruf teaches English in DPS STS School, Dhaka. What influences him to lift the pen is not only his adoration for creative writing, but a need to seek spiritual salvation.