13 spellbinding books written by women, about women, to read for Women's History Month
Each book in this list features strong, fearless, bold, multi-faceted, creative, inspiring, vulnerable, witty, and most importantly, real women from all walks of life.
A VINDICATION OF THE RIGHTS OF WOMAN (1792)
by Mary Wollstonecraft
Established as the mother of modern feminism, Mary Wollstonecraft produced her declaration of female independence in the late 1700s, an age when women were just starting to stand up for equal rights. Wollstonecraft is outspoken and passionate in her book, fighting to change the prevalent view of docile, decorative femininity. She instead lays down the principles of emancipation. 
LITTLE WOMEN (1868)
by Louisa May Alcott
A classic, Alcott's Little Women explores timeless themes such as love and death, war and peace, and the conflict between personal ambition and family responsibilities. The story is centred around four sisters—aspiring author Jo, tragically frail Beth, the beautiful Meg, and the romantic Amy. The sisters are linked in their loyalty to each other, and in their struggle to survive in New England as the Civil War turns their lives upside down. Witty, heart-warming, and endearing, this book is a must-read for every young woman. 
ANNE OF GREEN GABLES (1908)
by LM Montgomery
Charming, witty, and unconventional, it is hard not to fall in love with the protagonist, Anne, and her antics as she tries to figure out her place in life in Green Gables, a place just outside the charming town of Avonlea. The adventures of Anne Shirley, a red-headed girl with dreams bigger than herself, are heart-warming and endearing, and impossible not to connect with. The book is a beloved classic that explores all the vulnerability, expectations, and dreams of a child growing up. Anne of Green Gables is a beautiful portrait of a time, a place, a family, and, most of all, love. 
A ROOM OF ONE'S OWN (1929)
by Virginia Woolf
Critics often describe this book-length essay as "fierce, energetic, and humorous". However, in order to truly understand what this book is about, we simply need to look at its opening line: "But, you may say, we asked you to speak about women and fiction—what has that got to do with a room of one's own?" The answer to this all-encompassing question is, everything—a space, a room, to call one's own means everything in a man's world, and Woolf knows it. She takes her readers through the history of women writers and makes sure that the reader cannot fail to see how much it has let down women and constrained their creativity.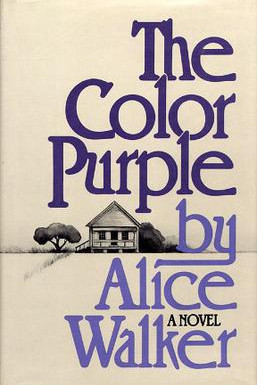 THE COLOUR PURPLE (1982) by Alice Walker
Pulitzer Prize-winning author Alice Walker's novel can often be found in the list of banned books in America. What makes this book so controversial, yet so well-loved, is not its language or violence, but its depiction of the racism, love, religious beliefs, sexuality, sisterhood, loyalty, and the domestic abuse faced by the group of African American women the book is centred around. Intensely compassionate and beautifully crafted, Alice Walker's novel takes readers on a page-turning journey of love and redemption. 
THE HANDMAID'S TALE (1985) by Margaret Atwood
The Handmaid's Tale takes place in the dystopian, fictional country of Gilead—a totalitarian, patriarchal state where women have only one purpose, to give birth and propagate civilisation. To that end, women who can bear children are enslaved and treated as less than livestock. The novel explores themes of individuality, the loss of female agency, the suppression of women's reproductive rights, and the various ways women resist and attempt to gain individuality and independence in a patriarchal society. Intense, disconcerting, terrifying, and eerily realistic, this story is a scathing satire, a dire warning of our possible future, and entirely impossible to put down. 
INTERPRETER OF MALADIES (1999)
by Jhumpa Lahiri
Jhumpa Lahiri's Pulitzer Prize-winning short story collection showcases a brilliant assortment of stories exploring love and diasporic identity among immigrants and cultural transplants. Her stories explore themes of foreignness, human connection, displacement, belonging, transverse generations and diasporic cultures. In a world where mainstream media has often glamorised and fetishized "desi" identity, Lahiri attempts to convey the nuanced definition of what it truly means to be "desi" in an international world. .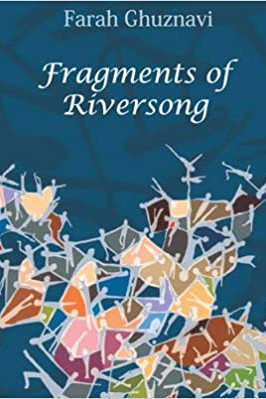 FRAGMENTS OF RIVERSONG (2013)
by Farah Ghuznavi
Poignant, heart-breaking and all too relatable, Farah Ghuznavi's collection of 12 short stories offers a fresh look into the lives of South Asian women. The stories cover a range of topics from tradition to treachery, rights to racism, weaving a narrative of love and loss. But most of all, these are stories about women—women who are not afraid to show their intelligence, their vulnerability, their ability to withstand diverse situations, and just be themselves despite all odds. Ghuznavi masterfully crafts the multi-layered, complex, nuanced lives of Bangladeshi women as they go through their daily lives.
KIM JIYOUNG, BORN 1982 (2016)
by Cha Nam Joo
While on the surface this is a heart-breaking story of one South Korean woman facing misogyny, discrimination and institutional oppression, in reality, it is also a story about us all. Kim Jiyoung is a girl born to a mother whose in-laws wanted a boy. She is a sister made to share a room while her brother gets one of his own. A woman preyed upon by male teachers at school. A daughter whose father blames her when she is harassed late at night. A good student who doesn't get put forward for internships. A model employee who gets overlooked for promotion. A wife who gives up her career and independence for a life of domesticity. Kim Jiyoung is every woman, and she demands to be heard. 
CONVENIENCE STORE WOMEN (2016)
by Sayaka Murata
Unique and unexpected, Murata's novel takes us into the world of working-class women in Japan and the daily struggles they go through. The contemporary work culture is viewed through the eyes of 36-six-year-old Keiko Furukura, a part-time convenience store worker. Hers is a raw, heart-warming story of figuring out her self-worth, the complexity of conforming to societal expectations, and questioning what it truly means to be "normal".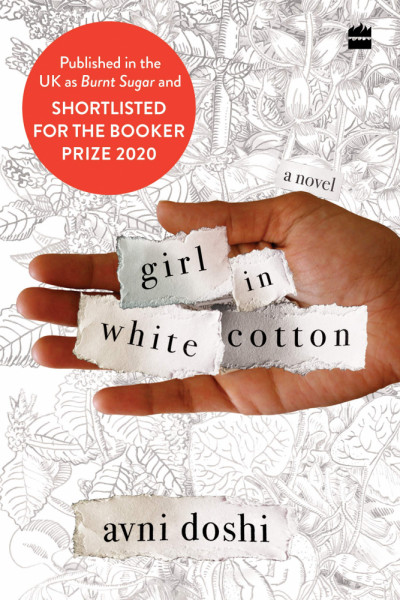 GIRL IN WHITE COTTON (2020)
by Avni Doshi
Avni Doshi's 2020 Booker-shortlisted novel begins with the protagonist, Tara, expressing an unusually blunt sadism towards her mother's pain. Through fractured flashbacks and stories told in real time, we find out about Tara's childhood in an ashram, a place that her mother clung to as she was evading an unhappy marriage. The thirst, hunger, loneliness, and anxiety of Tara's childhood lies repressed in the art she produces. Through the back and forth of her flashbacks and her adult life, we find a story that teases out the complexity and paradoxes of mother-daughter relationships in South Asia
THE LOST APOTHECARY (2021)
by Sarah Penner 
The story follows two distinct yet intertwined timelines. The first set in 1791, in which a women's apothecary secretly dispenses poisons to liberate women from men who have wronged them. Meanwhile, in present-day London, a historian who is a woman is willing to risk everything to find out the truth of the past and figure out her present. Intriguing, gothic, and mysterious, these two women's lives intersect through time and space to create a spell-binding story of love, strength, abuse, friendships, and loyalty.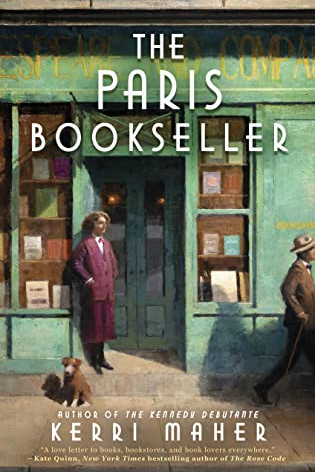 THE PARIS BOOKSELLER (2022)
by Kerri Maher
An absolute gem for book lovers, Maher's The Paris Bookseller is a fictional retelling of the life of Sylvia Beach, a young entrepreneur who founded the now-iconic Shakespeare and Company bookshop in France and soon found that running a bookshop is not as easy as it sounds. Sylvia's struggles to keep her shop afloat as Paris is plunged into the Great Depression and make a name for herself is inspirational for dreamers, entrepreneurs, and bookworms everywhere.