Wild elephants kill 2 in Jamalpur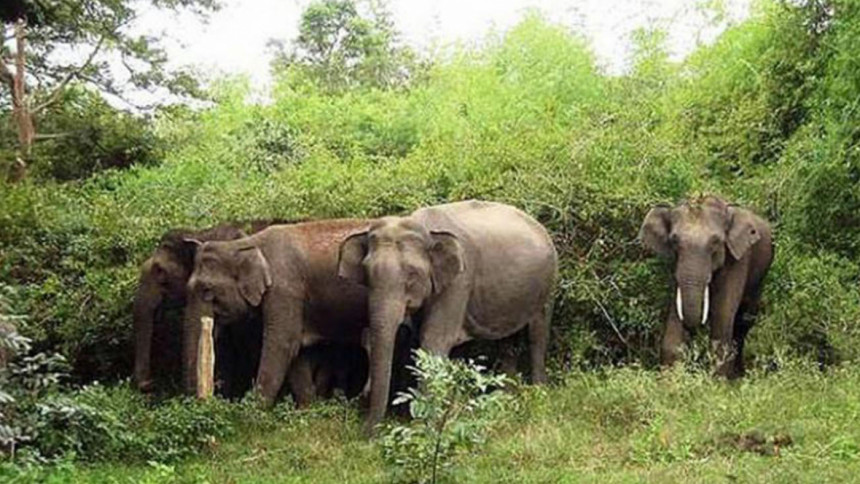 A herd of wild elephants today killed at least two people in Dewanganj upazila of Jamalpur district.
The deceased were identified as Abdul Latif, 50, of Pathorerchar village under Dangdhara union and Jahurul Islam, 55, of Jhawdanga village under Parramrampur union of the upazila, reports our Jamalpur correspondent.
A herd of about 70 wild elephants came down Pathorerchar village from Garo Hills of Indian Meghalaya state in search of food yesterday around 8:00pm, locals said.
People from Madhyachar, Purbo Pathorerchar and Pathorerchar villages engaged in chases with the herd several times after that, they said.
During the chase farmer Abdul Latif was killed on the spot at around 9:00am in Purbo Pathorerchar village of the upazila, said Rana, a local who took part in the chasing.
Farmer Jahurul Islam was trampled to death by the herd around 1:30pm today in the same village, said Abdur Rashid Fatik, chairman of Dangdhara union.
The wild elephants damaged over 200 acres of crop lands including jute plants and sweet potatoes of villages - Madhyachar, Purbo Pathorerchar and Pathorerchar, he added.
Saiful Islam, upazila nirbahi officer (UNO) of Dewanganj, said Tk 20 thousand was given to each of the deceased's family.
"We will take initiatives imparting forest department to solve the matter", the UNO added.