'Where's she now?' says Hasina about Khaleda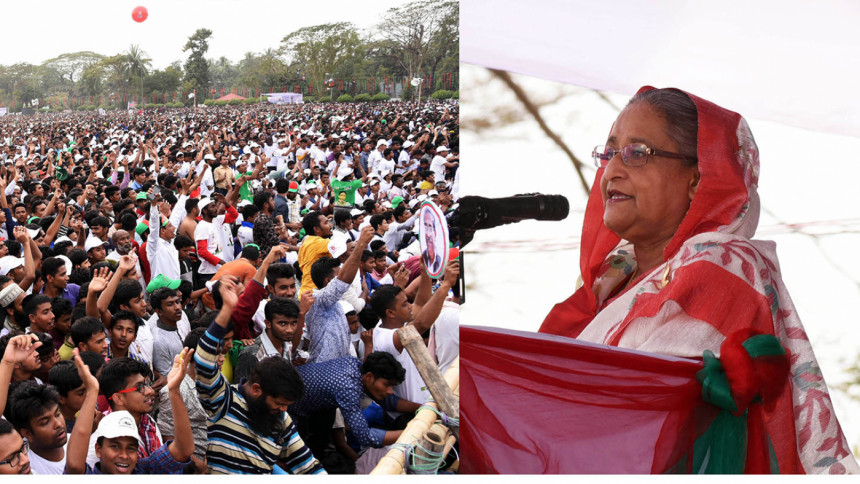 Criticising her arch rival Khaleda Zia for instigating violence in 2013, 2014 and 2015, Prime Minister Sheikh Hasina on Thursday said 'where the BNP chief is now'.
"Where is she [Khaleda] today? The Throne of the Almighty Allah gets shaken when one carries out repression on people. Those who burnt people to death face such consequences. And that justice is being done," she said while addressing a rally at Bangabandhu Udyan in the city.

The Prime Minister said Khaleda Zia had taken position in her office in 2015 declaring that she would not return home until the fall of Awami league government.

Khaleda torched some 3,500 cars and burnt 500 people to death and injured over 3,000 people in 2013, 2014 and 2015.

Reiterating that the country sees development when Awami League comes to power, Sheikh Hasina urged people to vote for the Awami League and its alliance in the national election to be held in December next to maintain the pace of development in the country.

Hasina said the Awami League government has carried out massive development works in the country as people voted it to power for their welfare. "We've taken Bangladesh to the path of development in the last nine years. The trend has to be maintained. I want you to promise [to vote for Awami League]," she added.