[WATCH] Physically challenged man brings hope to helpless women
Each day he loads up his specially made three-wheeler with his products, candles. Abul Kalam Azad makes the candles in this area in a small factory. He will now take the candles to the local market and supply the shops there. Candles are a necessity in Lalmonirhat. At night his candles light up many homes.
In fact, his candles light up more than homes here. Twenty-eight-year old Abul Kalam Azad is physically challenged. He needs his tri-cycle to go around but he brings hope to the lives of many disadvantaged women in Wireless Colony area of Lalmonirhat. He has given them jobs and hopes.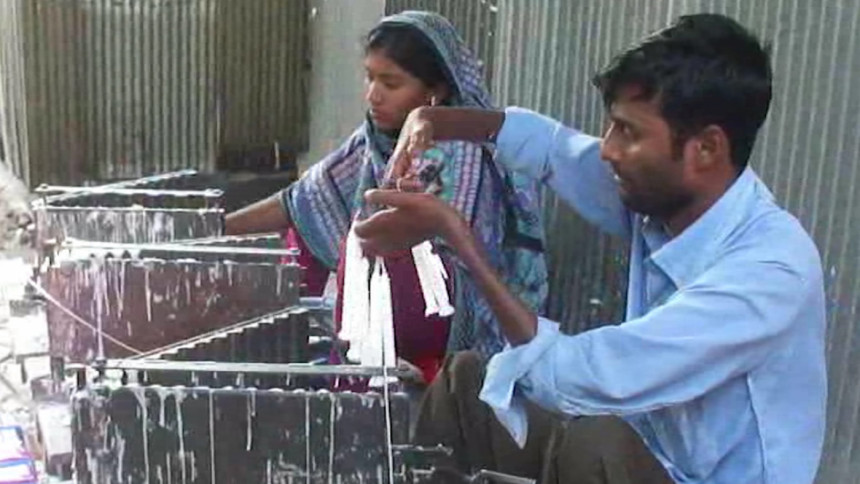 "I was having a hard time after my father died," he says, "but I did not lose hope."
"I began making candles at my home after getting training at Manasika, an NGO," said Azad.
Now, he employs widows, divorced, distressed women and physically disabled persons in his small six-machine candle factory. Right now about 12 women are making candles there. Each worker earns around Tk 120 to 150 everyday.
Amela Bewa, 58, is one such worker in the factory. She said she was happy working there and she gets money to run her life.
"Without my job in the factory, I would find it hard to run my life," she said.
Sohagi Begum, another worker said, "I support my children's education with whatever I earn here." About Azad and his enterprise, she is nothing but praise. "He is physically challenged, but he is an example for the society," she said.
Beginning with only one machine to produce candles seven years back, Azad now runs six machines. He plans to install ten more machines in order to produce more candles. But one thing stands in the way. He needs the capital.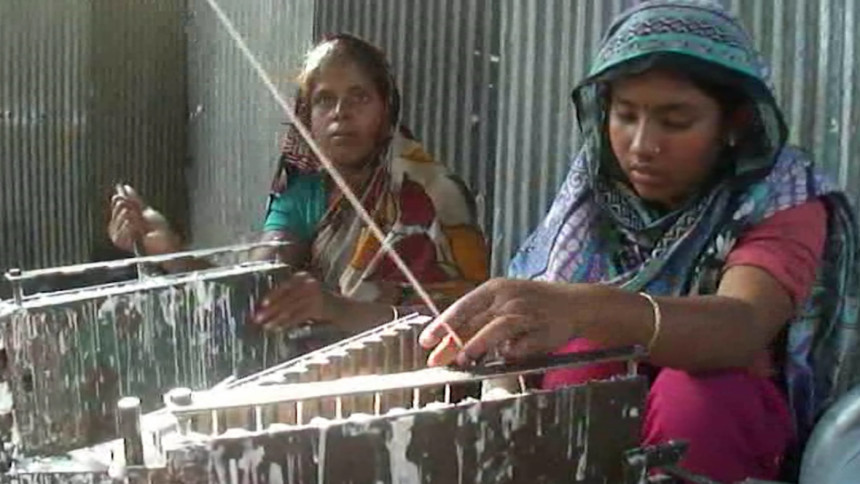 "If I could spend Tk 3 lakh and install 10 more machines, I could help more men and women and make more candles," Azad said.