War criminal SQ Chy to seek review of SC verdict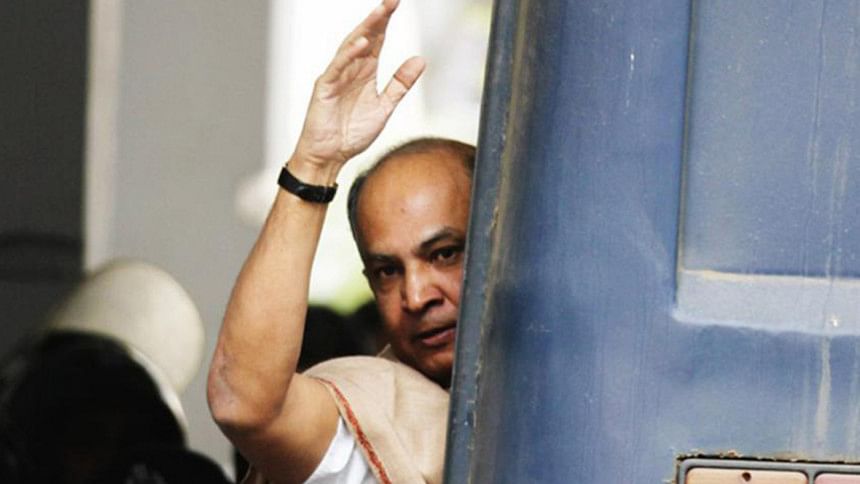 Condemned war criminal Salauddin Quader Chowdhury will file a petition with the Supreme Court seeking review of its judgement that had upheld his death penalty for war crimes.
The review petition will be filed by October 15, Advocate Huzzatul Islam told The Daily Star after he met with the condemned BNP leader at Kashimpur Jail-1 in Gazipur this afternoon.
The lawyer said during an half an hour meeting since 3:30pm, his client has pointed out some grounds, which will be mentioned in the review petition.
He, however, refused to disclose the grounds.
Huzzatul said Salauddin, also a former lawmaker, is mentally and physically well.
On September 30, the SC released its full verdicts that upheld the death penalty of Jamaat-e-Islami leader Ali Ahsan Mohammad Mojaheed and BNP leader Salauddin for their 1971 war crimes.
In two judgments in June and July this year, the apex court affirmed their death penalty after hearing their appeals against the verdicts of two International Crimes Tribunals that handed them capital punishment more than two years ago for committing crimes against humanity in 1971.
On October 3, Mojaheed instructed his lawyers to file a petition with the SC seeking review of its verdict on him.