Charges pressed against 2 Mymensingh 'men'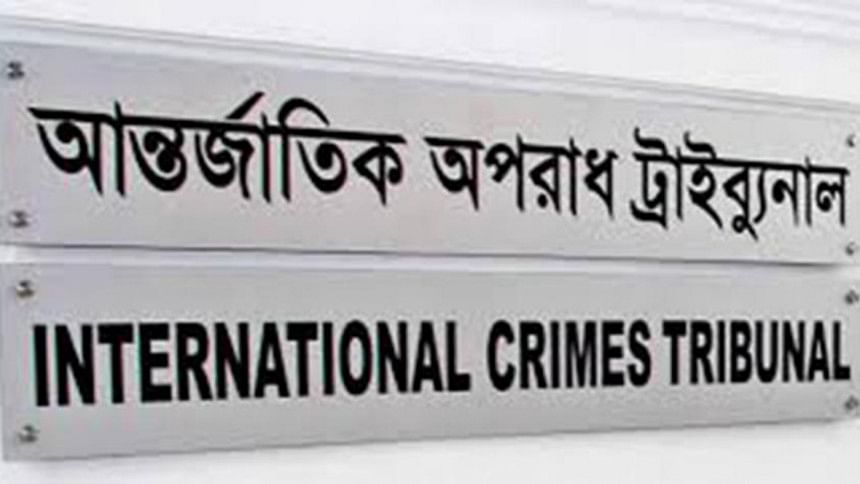 The prosecution team today submitted five charges against two war crimes accused of Mymensingh for their alleged involvement in genocide and crimes against humanity during the 1971 Liberation War.
The accused are Reaz Uddin Fakir, 65, and Wazuddin, 70. Three of the charges are related to genocide and two others to murders, Prosecutor Hrishikesh Saha said.
Prosecution submitted the formal charges, statements of witnesses and other related documents to the International Crimes Tribunal-1 through its registrar office.
After receiving the documents, the tribunal fixed March 29 to decide whether it will accept the charges, Hrishikesh Saha, conducting prosecutor of the war crimes case, told The Daily Star.
The investigation agency of ICT earlier found the involvement of three accused -- Amjad Ali, Reaz Uddin Fakir and Wazuddin. But prosecution pressed charges against Reaz and Waz as Amjad Ali, another accused, died, Prosecutor Hrishikesh Saha said.
He added that Reaz in jail while Waz is on the run. 
WAR CRIMES PROOF FOUND AGAINST 4 MOULVIBAZAR MEN
The probe agency of the International Crimes Tribunal revealed they found evidence of war crimes against four alleged Razakars of Moulvibazar.
The accused are: Akmal Ali Talukder, 76; Abdun Nur Talukder alias Lal Miah, 62; Anis Miah, 76; Abdul Musabbir Miah, 64, of Rajnagar upazila in Moulvibazar.
The agency came up with the findings today at their Dhanmondi office after completion of the investigation into the alleged war crimes committed by these men in 1971.
Of the four, Akmal Ali has been in jail since November 26 last year while the rest are on the run, Abdul Hannan Khan, Coordinator of the agency told reporters.
The four were 'involved' in killing, looting, arson, rape, abduction, confinement and torture between May 7 and November 24 of 1971, he said.
Sanaul Huq, co-coordinator of the agency said the four were involved with the politics of Muslim league, an anti-liberation political party, in 1971.
The agency will hand over the investigation report and other documents to the prosecution later today, Sanaul said.