War crimes: Govt files review, seeks Sayedee's death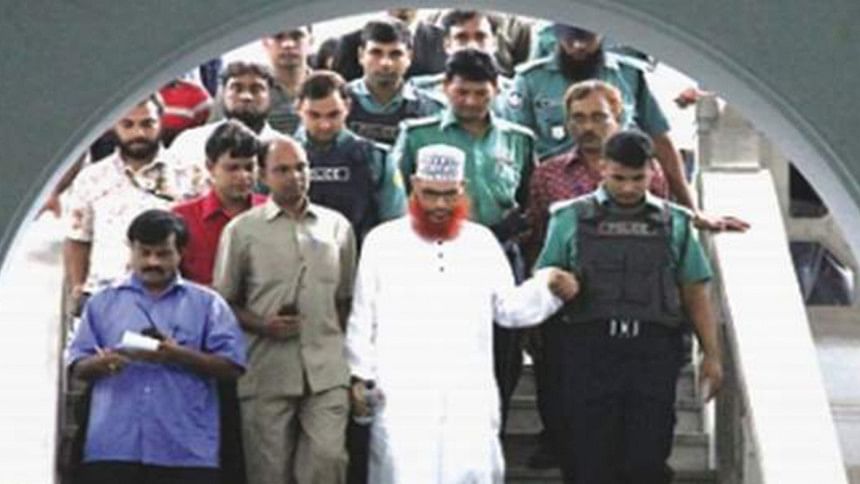 The government today filed a review petition with the Supreme Court, seeking death penalty for Delowar Hossain Sayedee for his war crimes during the 1971 Liberation War.
The attorney general's office submitted the petition to the office concerned of the SC against its judgement that commuted his death penalty to imprisonment till his death.
In the 653 page review petition, five grounds have been included so that the court considers the prayer seeking death penalty for Sayedee, Deputy Attorney General Ekramul Haque Tutul told The Daily Star.
He said the SC will now fix a date for hearing the review petition.
The International Crimes Tribunal-1 on February 28, 2014 year sentenced Sayedee to death for killing Ibrahim Kutti and one Bisa Bali in Pirojpur in 1971, even though it had found him guilty on eight charges filed against him.
Later on September 17, 2014, a five-member bench of the SC commuted the death sentence of Sayedee following his appeal seeking acquittal of all the charges brought against him.
The other charges Sayedee was convicted of include his association with Pakistani soldiers to abduct three women and rape them, torturing people, looting and setting fire to the houses of Hindus, forcing them convert to Islam in Pirojpur, and forcing them to leave the country in 1971.